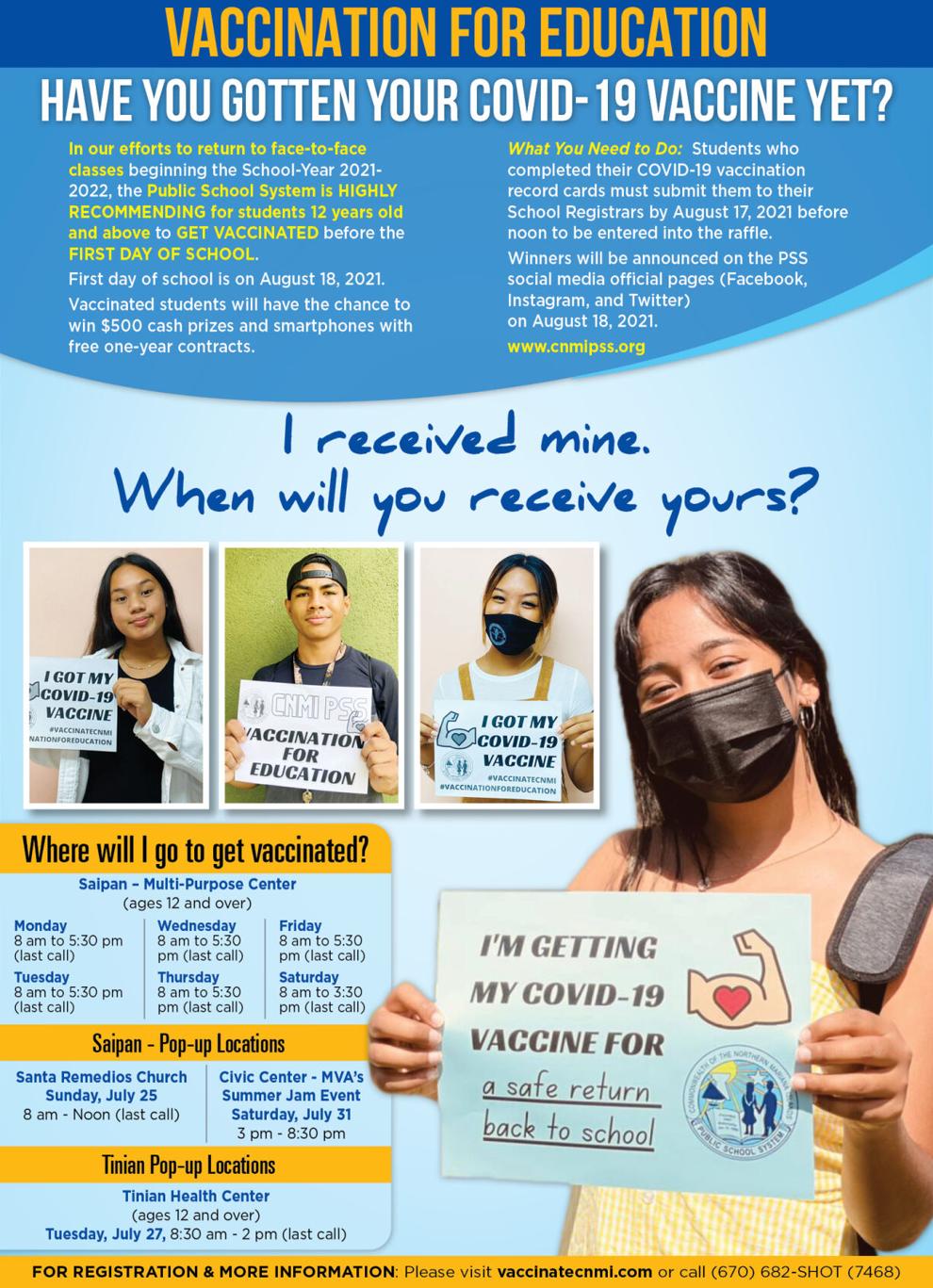 Information from CNMI Public School System. 
VACCINATION FOR EDUCATION
Have you gotten your COVID-19 vaccine yet? 
In our efforts to return to face-to-face classes beginning the School-Year 2021-2022, the Public School System is HIGHLY RECOMMENDING for students 12 years old and above to GET VACCINATED before the FIRST DAY OF SCHOOL. 
First day of school is on August 18, 2021. 
Vaccinated students will have the chance to win $500 cash prizes and smartphones with free one-year contracts. 
What You Need to Do: Students who completed their COVID-19 vaccination record cards must submit them to the School Registrars by August 17, 2921 by noon to be entered into the raffle. 
Winners will be announced on the PSS social media official pages (Facebook, Instagram, and Twitter) on August 18, 2021. 
For Registration and more information, please visit vaccinatecnmi.com or call (670) 682-SHOT (7468)