(Press Release) — Subway Restaurant has partnered with Docomo Pacific and Aura Air to be the first Subway franchise restaurant on the planet to pilot Aura's "world's smartest all-in-one Air Purification System."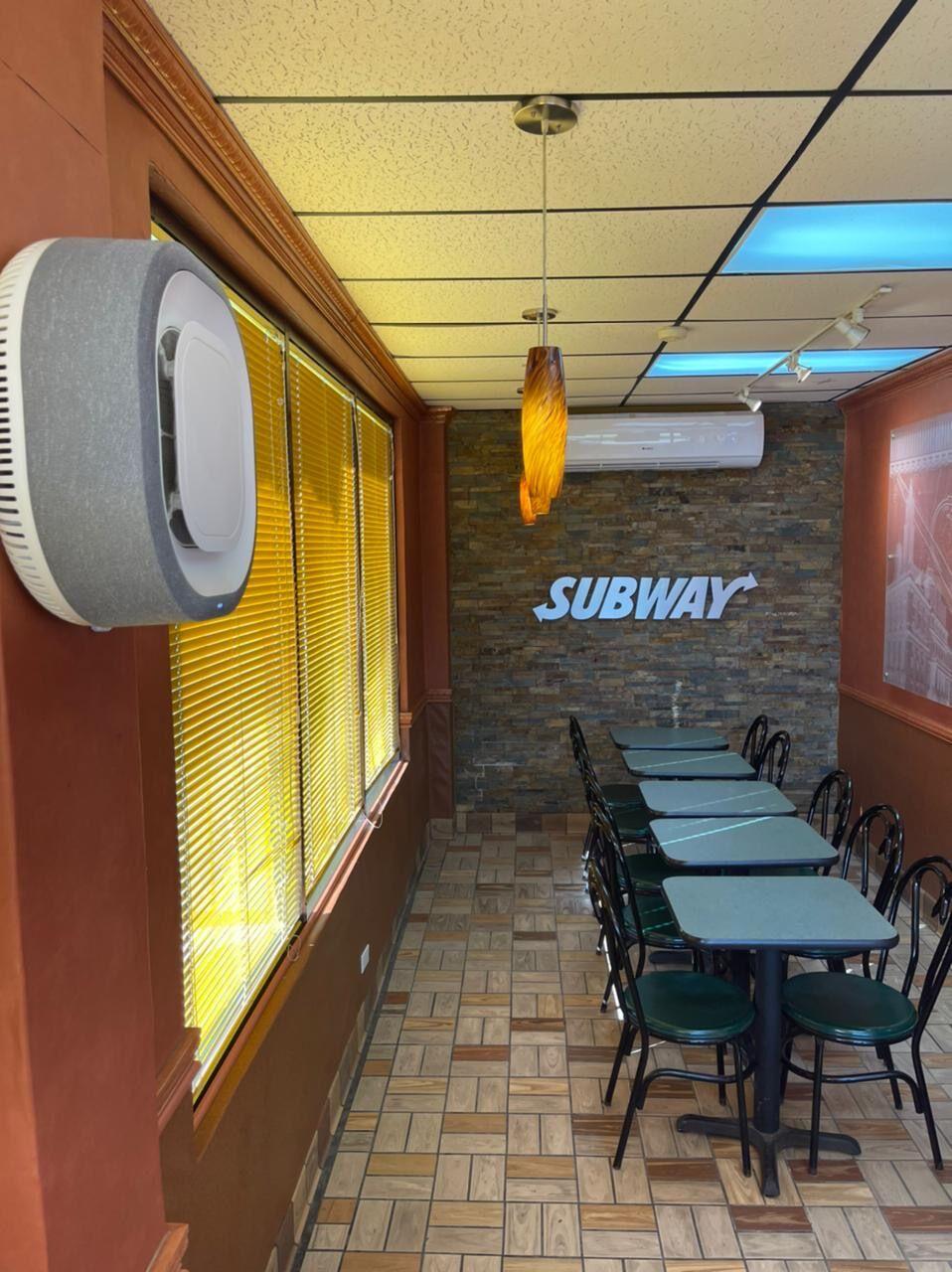 Frank Cruz, director of product management of Docomo Pacific, says, "The Aura Air filtration detects indoor and outdoor air quality based on real-time monitoring through an array of smart sensors. Using our algorithm, you can change the functionality of your Aura Air devices according to what matters to your business. Aura Air targets and disinfects 99.9% of viruses, bacteria, mold, and volatile organic compounds or VOCs. Air quality data is monitored in real time to provide smart insights and recommendations."
Docomo Pacific is Aura's official distributor in Guam and the CNMI. Prioritizing worker and customer safety and satisfaction during a pandemic era that has changed the way the world does business, Subway Restaurant in Gualo Rai on Saipan became Docomo and Aura's first-ever air-quality improvement partner among the Subway chain of restaurants worldwide.
"In late December, we installed four Aura Air units at Subway Gualo Rai to gather air quality data for two weeks before turning on the filtration and purification to capture the difference," Subway Investments Corp. managing director Marcos W. Fong said. "The system is capable of measuring and impacting different impurities, including airborne particles, carbon monoxide, and carbon dioxide."
Cruz added, "When hazards are detected, Aura Air alerts you immediately, providing crucial intelligence as to the origin of the problem, solutions on how to rectify it, and alarms if immediate action or evacuation is required."
"Subway is proud to be pioneering the 'Internet of Things' revolution with our partners in the Northern Marianas," Fong said. "IoT technology enables us to serve our customers better. Restaurants and air circulation within them have been a hotly debated topic in the Covid-19 era. Having the technological capability to measure the quality of our air and being alerted when the metrics go outside predefined parameters allows us to be proactive in keeping guests and team members safe."
Taking every precaution to protect its employees and customers, Subway Restaurants in Gualo Rai and Chalan Piao remained open throughout the island-wide implementation of Covid-19 safety protocols.
Both Subway Restaurant locations are open for 75%-capacity dine-in Monday through Sunday from 7 a.m. to midnight in Gualo Rai and from 7 a.m. to 11 p.m. in Chalan Piao.