(MVA) —  A full weekend of games and competitions are set for the 17th Tinian Hot Pepper Festival on Feb. 13-14, 202.
The festival, affectionately knowns as "Pika Fest" among locals ("pika" means spicy), pays homage to Tinian's small but famous "donne sali" hot pepper. Activities will include food sales, live entertainment, competitions, arts and crafts sales, and more.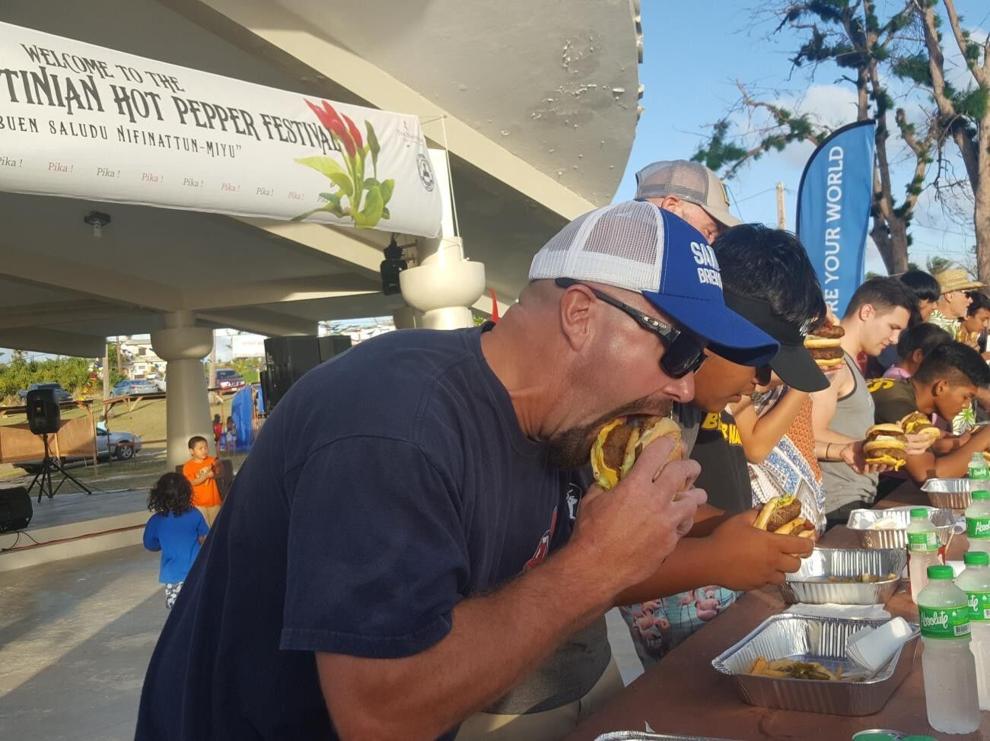 "The Marianas Visitors Authority and the Tinian Mayor's Office, in consultation with the CNMI Covid-19 Task Force and the Commonwealth Healthcare Corp., is pleased to announce that this year's Tinian Hot Pepper Festival will again be held on Presidents Day weekend, with consideration of Covid-19 prevention protocols, such as social distancing, wearing of masks, and hand washing.   The Marianas hasn't any community spread in five months, and we will have several safety measures in place to help maintain that trend," said MVA Managing Director Priscilla M. Iakopo.  "The festival will provide a good opportunity to support the Tinian businesses and provide a positive boost to the community."
The festival will be held from the afternoon into the evening on both days, with exact times to be announced. Competitions will include hot pepper eating, "kadun pika" (spicy stew) cooking, cha-cha, tug-of-war, "umang" (hermit crab) race, and a home-made canoe race.  The 18th  Tinian Municipal Council will co-sponsor prizes for the male and female categories of the hot pepper eating contest.
The Tinian Hot Pepper Festival will be held at the Fiesta Grounds in San Jose, Tinian, adjacent to Jones Beach.
Ferry service  between  Saipan  and  Tinian  is  still  under  consideration  due  to  budget constraints.
Limited hotel accommodations are available at Tinian Ocean View, Lorilynn's Hotel, Tinian Street Motel, Fleming Hotel, Green Lion House Hotel, and the Marpo Valley Inn.  Free camping is available at Kammer Beach, Taga Beach (toilets, barbecue pits, and outdoor showers available) and at the adjacent Tachogna Beach (toilets, barbecue pits, and indoor showers available).
For more information, contact MVA Tinian field operations supervisor Vida Borja at 433-9365 or e-mail vborja@mymarianas.com
You may also contact MVA community projects manager Martin Duenas at 664-3200 or email mduenas@mymarianas.com