(MCS) — As part of the ongoing celebration of its 25th anniversary, Mount Carmel School's Theatre Club returns to William Shakespeare with an adaption of his classic comedy, "As You Like It." While the club has presented 12 productions from Shakespeare, including one feature length film, the last time the club staged Shakespeare was 2014's "Shakespeare Meets Disney," which showcased three plays by the bard with a Disney twist.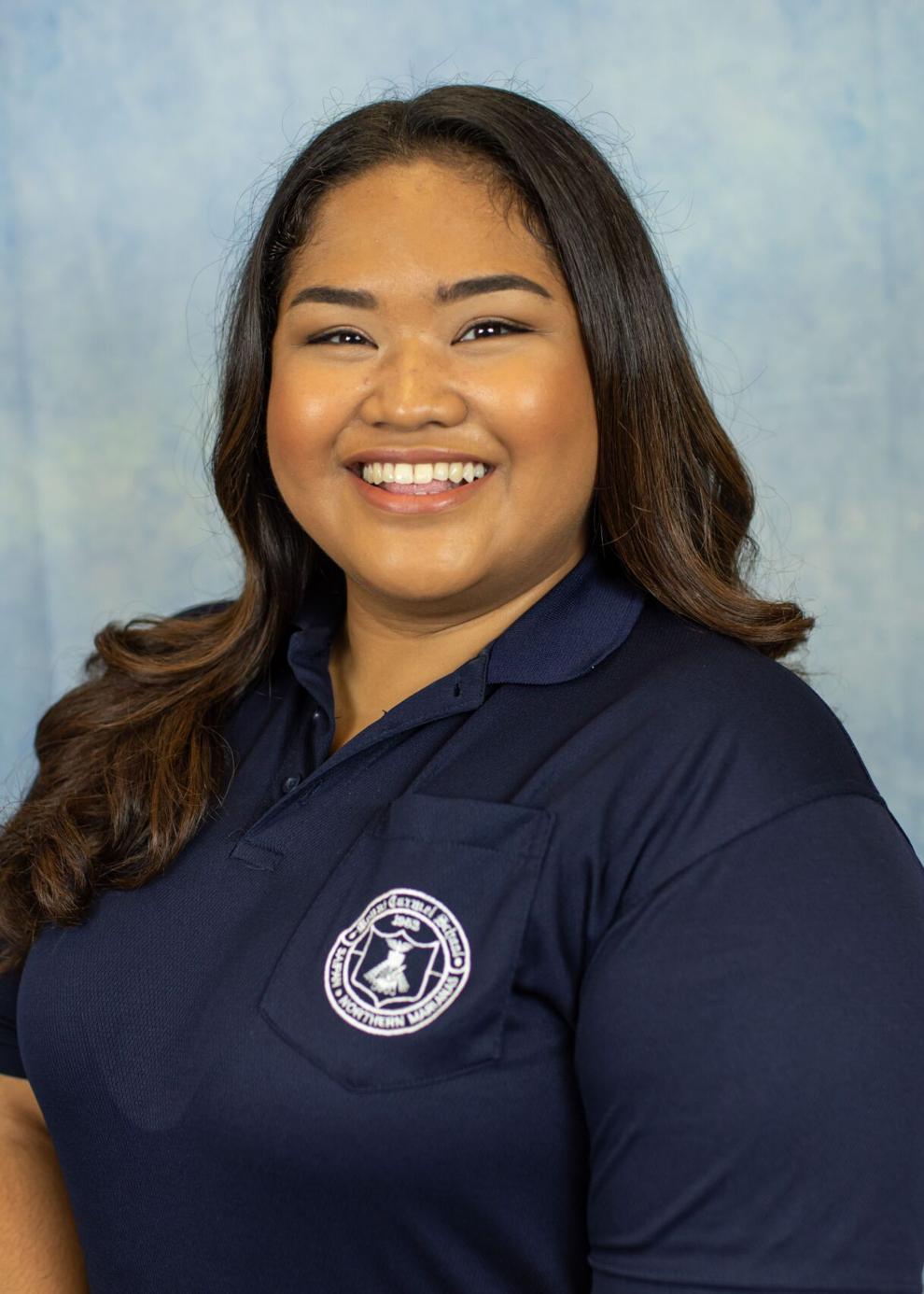 At the helm directing "As You Like It" is the school's director of institutional development, AlumKnight, and Theatre Club veteran, Victoria Deleon Guerrero, or "Ms V." as her students call her. As a student at the school, Ms. V served in many roles in multiple productions, including lead actor, director, and stage manager. After graduating in 2013, she continued her passion for theatre at Seattle University with a double major in Interdisciplinary Liberal Studies & Theatre. While at Seattle University, she remained active in theatre with roles in acting, costumes, set design, directing, and stage management. While living in Seattle, Ms. V even earned an internship at the prestigious Intiman Theater.
In 2019, Ms. V returned to her alma mater, where she has continued telling stories on stage and in film, serving as co-adviser for the club and teaching students more about costumes, set design, and stage management. Since returning, she also co-produced the club's 2019 sold-out hit, "Mamma Mia!" and directed one of the recent stories in the school's award-winning "We Drank Our Tears" film series.
Given all her experience in theatre, it was a joy for Ms. V to return to directing a stage play. "Returning to Theatre Club since earning my bachelor's degree has been so rewarding." She added, "I might be their director, but they continue to explore the limits of their artistry in this production and I am just so proud to see how far they've come in just a few months."
Working with the cast and crew has been especially  inspiring for Ms. V. She said, "I am truly blessed for every cast and crew member who is a part of this show. The students that started out in this production have honestly evolved in so many ways that even they can see a change in their craft."
As for the show itself, Ms. V hopes the audience "can see just how much hard work these students have put into this production." She even invites the audience to "dissect our production from the character development, spectacle, and design."
In particular, Ms. V emphasized the importance of theatre. As she put it, "Unlike many other art forms, in theatre, you aren't divided by a screen or a museum, but you're watching people act and respond to relatable moments in life that's captured on-stage." This commitment to the visceral realism of theatre is one important reason Ms. V returned to her alma mater to help others achieve that sense of realism.
Launched in 1996, the MCS Theatre Club celebrates its 25th anniversary this year, commemorating over 50 theatrical and cinematic productions, including several Disney musicals, numerous Shakespeare plays, and a number of original productions. The club started this year's celebration in February with the sold-out premiere of the latest entry in its award-winning "We Drank Our Tears" series, the "Stories of Visitacion, Henry, and Dave" at American Memorial Park. The club will continue the celebration after "As You Like It" with a sequel 10 years in the making, May's premiere of the feature film "Zero2Hero," a follow-up to 2011's cult hit, "Zero to Hero." Later this year, the club will continue the celebration with another feature film, "Isla," and the classic musical, "The Sound of Music."
"As You Like It" will be presented on the Mount Carmel School campus on April 30 and May 1 starting at 7 p.m. each night. Tickets are $25 for front row premium seats and $10 for general admission. Tickets can be purchased at Herman's Modern Bakery, Java Joe's Kagman Mobil, Naked Fish Bar & Grill, Puerto Rico Shell, Tribe Marianas, and the school's Business Office. To comply with Covid-19 mitigation guidelines, tickets are limited and are available only on a first-come, first-served basis.
Funding for this production is provided by the CNMI CARES Relief Fund for Organizations and supported by the National Endowment for the Arts through the Coronavirus Aid, Relief, and Economic Security Act of 2020. For more information, visit www.mountcarmelsaipan.com