(SIS) — Samantha Liske-Clark, a grade 12 student at Saipan International School, was named as a candidate for the United States Presidential Scholars Program.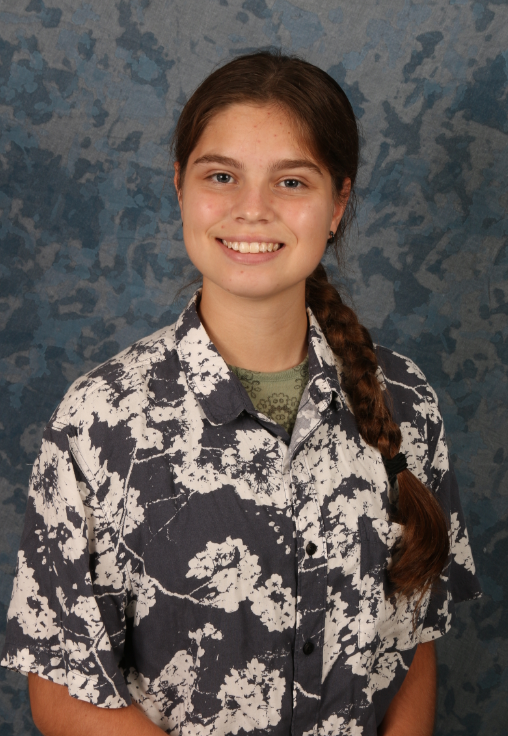 The U.S. Presidential Scholars Program was established in 1964, by executive order of the President, to recognize and honor some of our nation's most distinguished graduating high school seniors. In 1979, the program was extended to recognize students who demonstrate exceptional talent in the visual, creative and performing arts. In 2015, the program was again extended to recognize students who demonstrate ability and accomplishment in career and technical education fields. Each year, up to 161 students are named as Presidential Scholars, one of the nation's highest honors for high school students.
Students have the opportunity to become U.S. Presidential Scholars based on three paths of accomplishment. The majority of Scholars are selected on the broad base of academic achievement. Liske-Clark is currently ranked number one in her class at Saipan International School and is an AP Capstone Diploma Candidate.
As a junior, she conducted an independent research project entitled, "Comparative Growth Rates of Acropora globiceps in the Saipan Nursery." She received the highest possible score for her work from College Board. Liske-Clark plans on studying Biology at university after graduating from SIS.
Whitney Altizer, SIS counselor and her AP Research teacher, said, "Every academic experience I've had with Sam I've witnessed a level of thinking that puts her on level with graduate students. Her ability to question, analyze, and make sense of her findings as a high schooler makes me excited to see where she goes from here."
If she is named a scholar, Liske-Clark will be honored for her unique accomplishments at a National Recognition Program in Washington, D.C.
As a guest of the Department of Education, scholars will receive an expense paid-trip to the Capitol where they will meet with government officials, educators and, ultimately receive the Presidential Scholars Medallion at a ceremony sponsored by the White House.
Since its inception, this unique federal program has honored more than 7,500 U.S. Presidential Scholars, who have demonstrated scholarship, leadership, artistic excellence and selfless service to others.
The work of the Commission on Presidential Scholars, on behalf of President Joe Biden and his administration, reflects recognition of the immense value and potential of our nation's youth, and a deep commitment to ensuring that every child in America receives the benefits of a world-class education.
"This year, SIS will graduate its third class of AP Capstone Diploma Students and we are confident that Samantha will lead the way. Her commitment to her studies and her dedication to service at SIS and in the CNMI is exemplary," said Dr. Ronald Snyder, SIS headmaster.