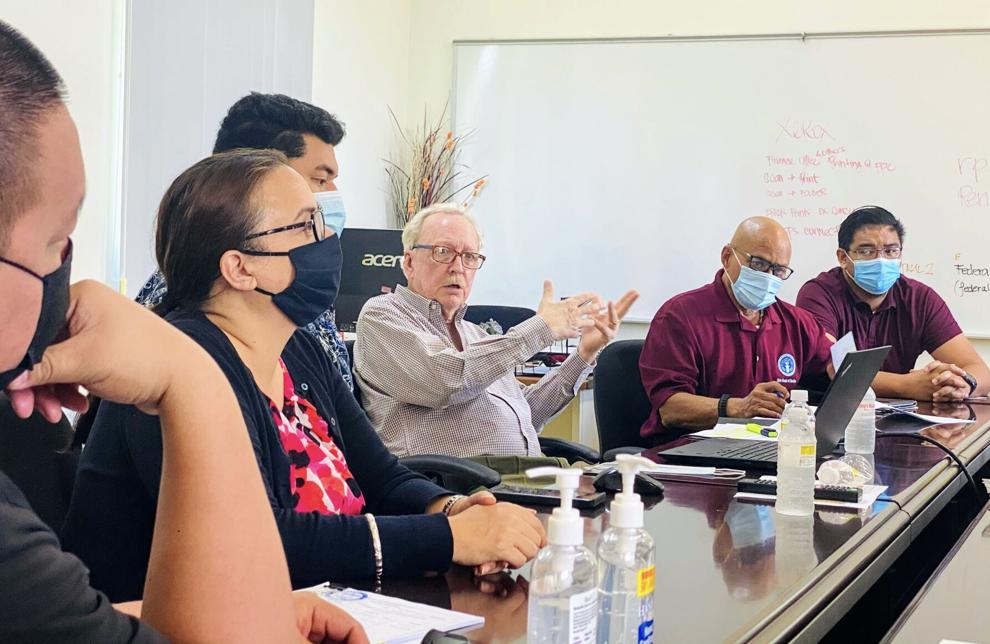 Public School System Federal Programs' Officer Tim Thornburgh, 3rd right, gestures as he speaks during a meeting with the Board of Education. Also in photo are Board of Education Vice Chairman Herman Atalig, second right, BOE member Antonio L. Borja, right, Associate Commissioner for Administrative Services Eric Magofna, left, Personal Responsibility Education Program Director Melisha San Nicolas and Advance Placement Program Coordinator Dencio V. Manglona.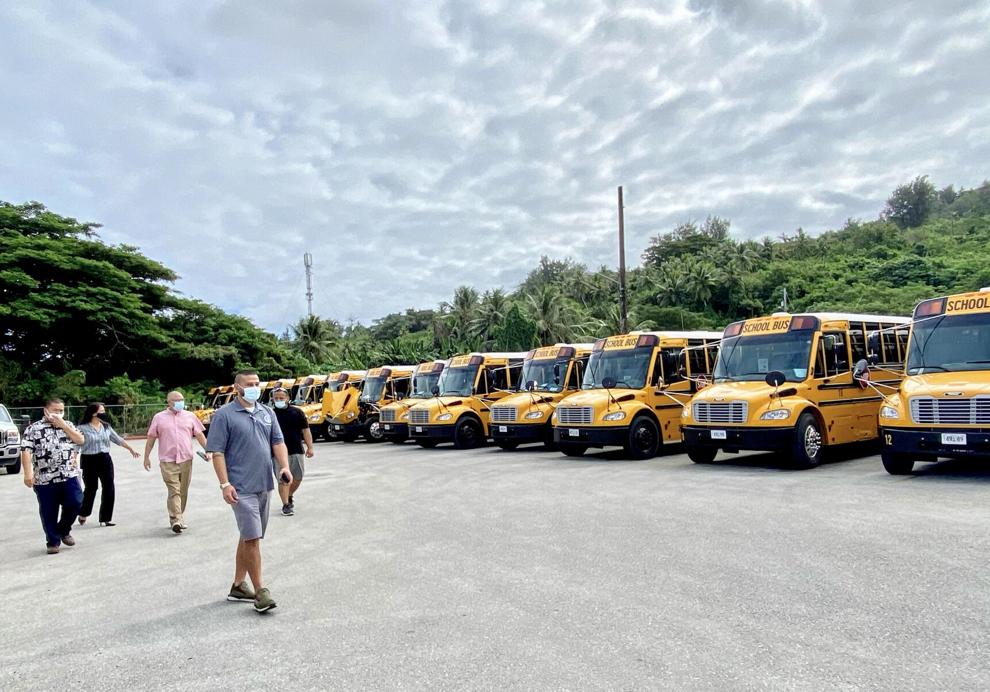 Commissioner of Education Dr. Alfred B. Ada, School Attendance Review Committee Coordinator Robert L. Coldeen III, Office of Pupil Transportation staff member Oswald Quitugua, Board of Education members Maisie B. Tenorio and Gregory Borja conduct a tour of the Office of Pupil Transportation in Lower Base.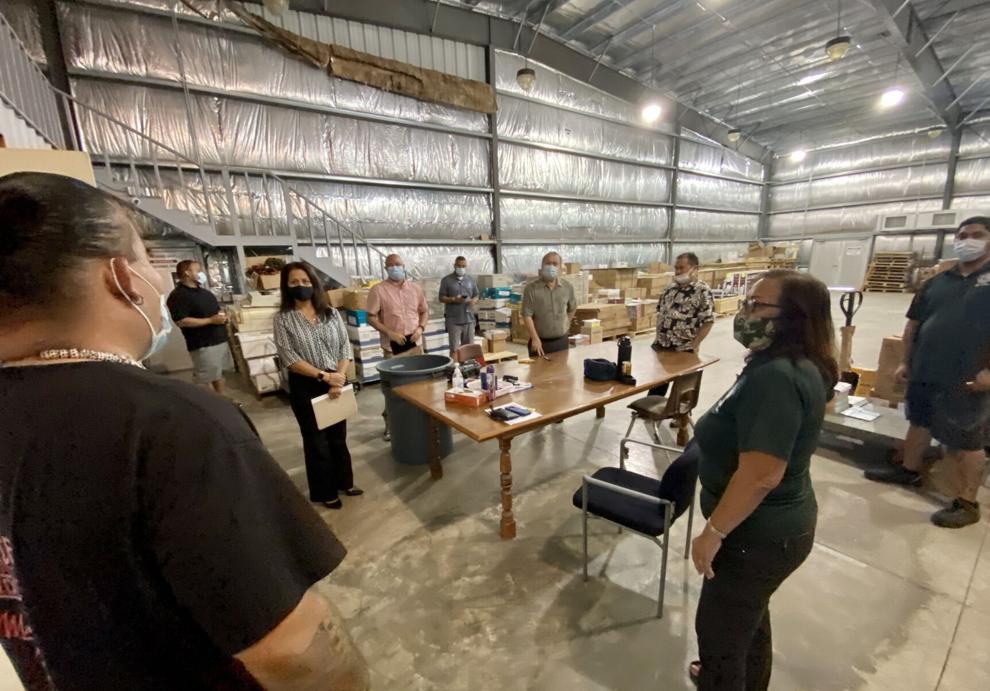 Board of Education Chairman Andrew L. Orsini, BOE members Gregory Borja and Maisie B. Tenorio learn how the Public School System's procurement and supply system works during a tour of the Lower Base warehouse. Also in photo are the PSS Procurement and Supply team members led by Lillian Gumba and Education Commissioner Dr. Alfred B. Ada.