ANDREW Orsini of Saipan was elected chairman of the 17th CNMI State Board of Education.
During its inaugural meeting on Monday in the Marianas High School Cafeteria, the new board reelected Herman Atalig of Rota as vice chairman and elected new Saipan member Maisie Tenorio as secretary and treasurer.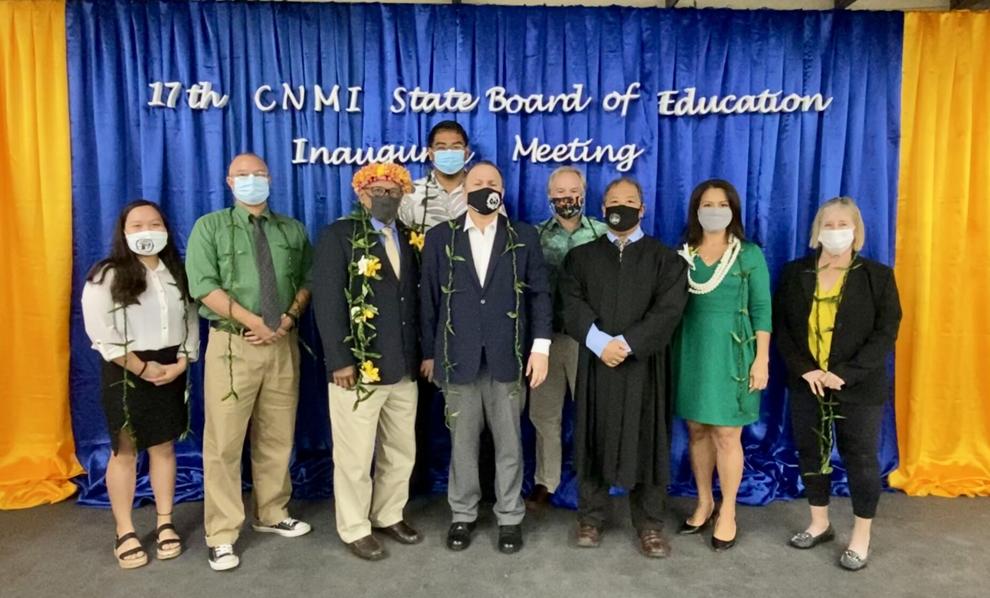 In his remarks, Orsini said he has three priorities.
The first is to resume, as soon as possible, face-to-face classes, he said, adding that children lack social interaction that they need especially at the elementary level.
His second priority is to restore the 80-hour work schedule for  teachers and other staff.
As for his third priority, Orsini said he will advocate for "green" projects, adding that there is a need "to help not only the community but our schools as well."
Maisie Tenorio, in her inaugural address, thanked everyone who believes "in our collective responsibility to do the best we can for our children."
She added, "When I decided to run, the first thing I did was to look at what the Constitution said about education. I was so moved by the beauty and power of what I've read."
"It's been hard, yes," she said, referring to the economic downturn and budget cuts, "but everything is going to work out — we are going to be okay."
She said it's now time to shift the focus from trauma to healing.
The other BOE members are Antonio L. Borja of Tinian and Gregory Borja of Saipan.
Also on Monday, Education Commissioner Alfred Ada presented service awards to outgoing chairwoman Janice Tenorio and outgoing member Marylou Ada.
"Today, it is with great pride that we present these service awards to you," the education commissioner said. "This service award reflects our appreciation for your dedicated years of service [on the] BOE and is [a] symbol of your personal and professional achievement. It is our hope that you will display it with pride," he said.
The non-voting members of the BOE are teacher representative Phyllis M. Ain, non-public school representative Dr. Ronald Snyder, and student representative Rainalyn Reyes.