THE Commonwealth Healthcare Corp.-Environmental Health and Disease Prevention team held a groundbreaking ceremony for the N6 building renovation project at the EHDP office site on Navy Hill.
The building will provide office space for EHDP communicable disease investigators and inspectors.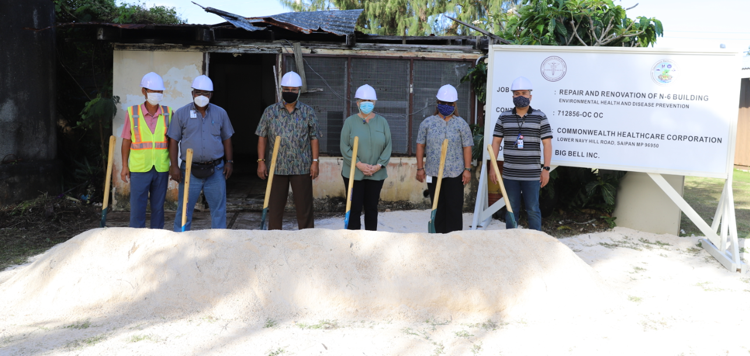 CHCC spokesman Lee Tenorio said the N6 building was initially damaged by Super Typhoon Soudelor in 2015 and then further devastated by Super Typhoon Yutu in 2018.
Renovation plans for the building will take approximately two months, he said, adding that the project is funded in part by CHCC local funds and a grant from the U.S. Department of Health and Human Services. Big Bell Inc. is the project contractor.
EHDP communicable disease investigators and inspectors aim to prevent the spread of communicable diseases by inspecting food, restaurants, and ports of entry.
Additionally, they look into activities involving people with laboratory-confirmed, probable and suspected diagnoses of communicable diseases, and contacts who may have been exposed to public health hazards.