Most of the students did an excellent job and placed in all events since the start of the competition in October. First grader Matua Wyatt Puguon in K-2 Division said that he is happy that he won again in Impromptu Speaking and also won in DUO Interpretation with his brother Wigan Thor in second grade. "I am excited to compete again in January," he said.
Fourth grader Hans Gabriel Ordas in 3-5 Division said, "It is an honor to compete with so many competitors from different schools. I would like to thank Ms. Esther and my parents for guiding me in this competition."
There is minimal practice in school due to protocols, so students practice mostly at home and send videos to the coaches. All events are prerecorded videos except for Impromptu Speaking which is live via google meet app.
PGFC competition encourages public and private school students from kindergarten 5 to fifth grade  to participate in and become proficient in the forensic performing arts: reading, public speaking, and interpretation.
The administration, faculty and staff, and parents of Grace Christian Academy would like to extend their congratulations to the following winners who participated in this competition.
Congratulations to all GCA November PGFC winners!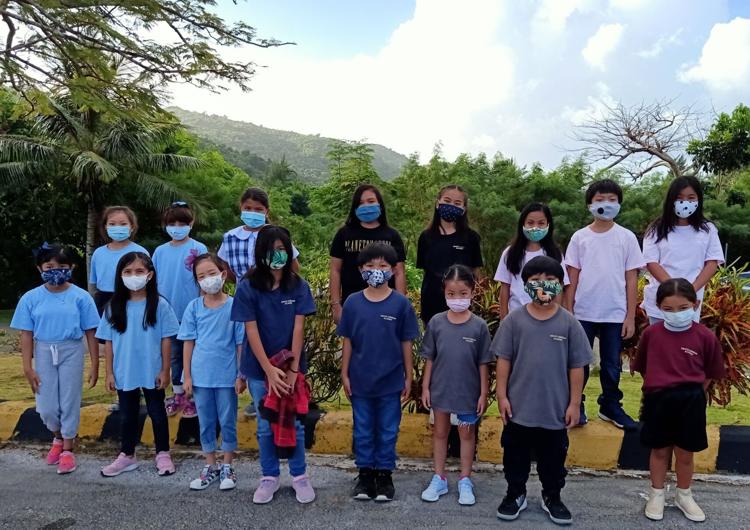 Grace Christian Academy students excelled in the second virtual monthly qualifying Primary Grades Forensic Conference. GCA photo
K-2 Division
Dramatic Interpretation
Solen Divanica Camacho, 3rd Place
Humorous Interpretation
Fiona Yu, 4th Place
Reader's Forum A
Wigan Thor Puguon, 1st Place
Reader's Forum Masters A
Mirielle Isla Badal, 1st Place
Reader's Forum Masters B
Fiona Yu, 1st Place
Impromptu Speaking A
Matua Wyatt Puguon, 2nd Place
Duo Interpretation B
Matua Wyatt Puguon, 4th Place
Wigan Thor, 4th Place
3-5 Division
Declamation
Hans Gabriel Ordas, 1st Place
Dramatic Interpretation
Catalina Marie Frink, 3rd Place
Nerissa Corinne Xiao Liu, 4th Place
Duo Interpretation
Llyanna Jairah Libut, 3rd Place
Eliane Nerrise Pagaduan, 3rd Place
Humorous Interpretation
Catalina Marie Frink, 1st Place
Chloe Hayul Shin, 3rd Place
Baila Marie Loomis, 4th Place
Impromptu Speaking A
Hans Gabriel Ordas, 1st Place
Impromptu Speaking B
Remelene Geoliz Falig, 4th Place
Reader's Forum A
Anne Gabriel Arriola, 1st Place
Baila Marie Loomis, 2nd Place
Reader's Forum B
Eliane Nerrise Pagaduan, 1st Place
Llyanna Jairah Libut, 2nd Place
Reader's Forum C
Breanna May Lopez, 1st Place
Mariska Badal, 3rd Place
Nerissa Corinne Xiao Liu, 4th Place
PGFC Coach/Coordinator: Esther Manzano