A year now into her reign, 2019 Miss Marianas Shannon Sasamoto has done quite a bit despite the Covid pandemic, such as sewing over 200 face masks to donate to the Guardian Mask Project, shared videos of her reading stories as well as weaving coconut head dresses, hats and making local recipes such as chicken kelaguen, and others.
Her videos and activities can be seen on Instagram @missnothernmarianas and on Stellar Marianas' Facebook page.
After representing the Marianas in the 2019 Miss International Pageant in Tokyo, Japan, Shannon has also helped re-launch the NMI Girl Scouts and became a troop leader, attended many community events and activities, assisted the Marianas Visitors Authority in promoting the Marianas, and now would like to focus on highlighting local culture and language as well as fashion design.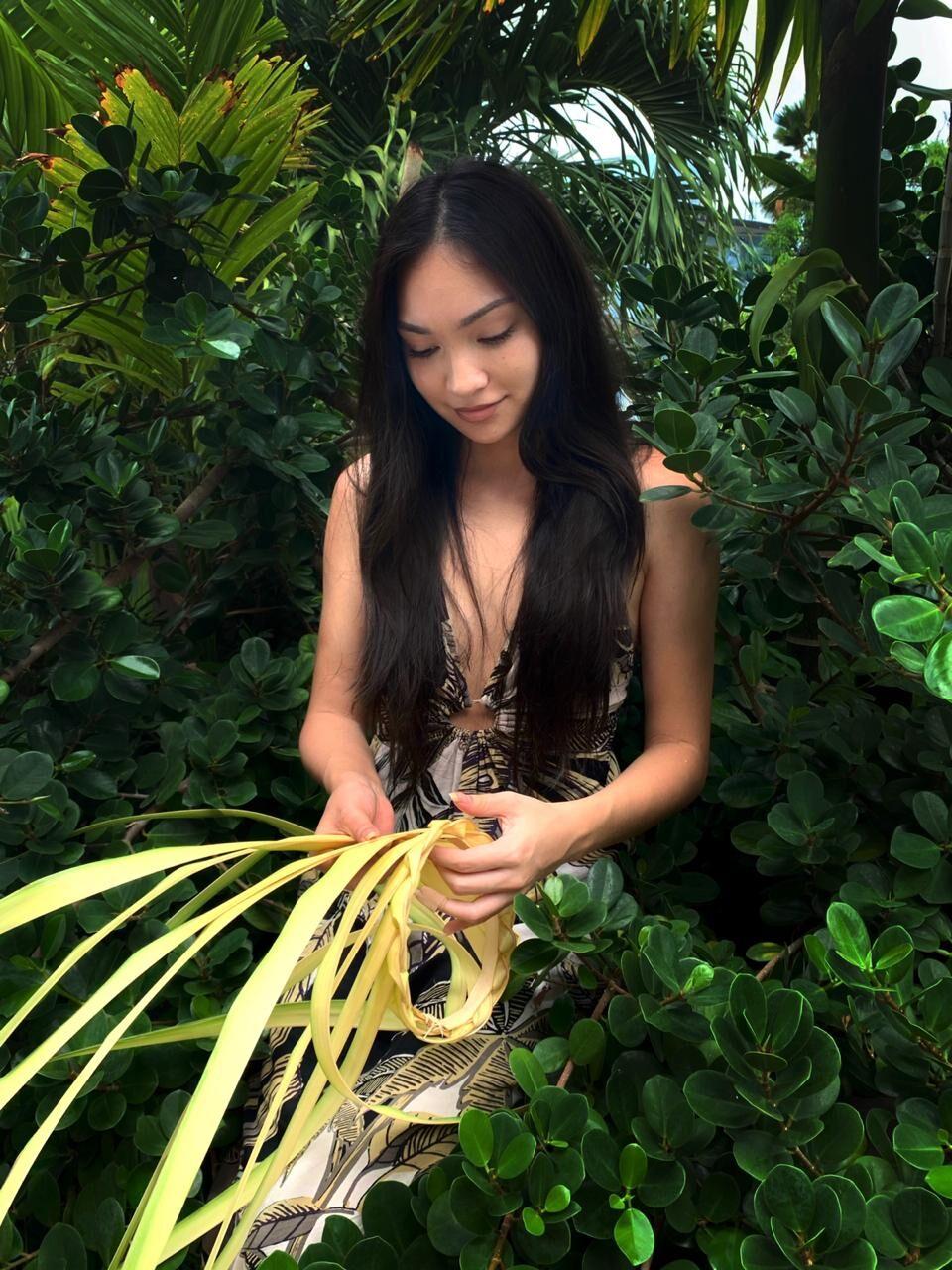 The young queen will create more videos that promote the learning of local culture and traditions, reading and writing stories in Chamorro, and is now encouraging all creative minds to design their own National Costume using recycled and natural materials for chance to win prizes and spark a fashion design idea for the next Miss Marianas Nntional costume.
"Fashion design has always been a passion of mine and to me, it is exciting and fun to create outfits and accessories that define or expresses who you are," said Shannon. "I am inviting all our creative minds to take this challenge with me and have some fun!"
The national costume is a competition segment in local and international pageants, where contestants would create or design costumes that represents to them the attributes or characteristics of their home countries.
To join the Stellar Marianas National Costume Instagram Contest, follow @missnothernmarianas, create a wearable costume made from recycled or natural materials that best represents the Marianas to you, post your video or photos with a brief explanation and the hashtag #stellarcostume2020.
This challenge begins July 1, 2020 and ends August 31, 2020.  Winners will be announced September 7, 2020. Entries will be judged under three categories —  resourcefulness: use of natural or recycled materials, creativity: placement of materials, items made, and overall impression of the design.
Stellar Marianas, the islands' nonprofit pageant and talent group, extends its appreciation to the Miss Marianas official major sponsors, Marianas Visitors Authority, TSL Foundation, Triple J Motors and IT&E, for their continued support in providing a local and global platform for our young women, to help promote our Marianas and to engage in positive community projects and events.
For more information, please follow @missnorthernmarianas or visit www.facebook.com/stellarmarianas.