THE Commonwealth Utilities Corp. is looking into the possibility of acquiring electric vehicles for its service fleets, and more web-based smart power and water meters for consumers.
"Heavy electric vehicles can go 300 miles without recharging and are perfect for an island setting," CUC Executive Director Gary Camacho said.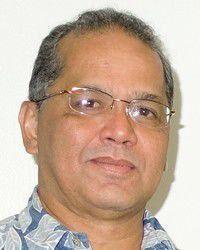 "We will have to create charging ports at CUC facilities," he added.
He said CUC will also look into the impact of charging ports while encouraging the incorporation of new technologies at the power plant.
In addition, CUC  is working on creating an automated metering infrastructure for the CNMI, Camacho said.
"Many of our meters today have the functionalities of pre-paid and post-paid meters," he added. "It just depends on how the consumer would like to do it, but we can adjust our system without having to change the meter."
He said, "Web-based or smart meters have automatic read, thus there is less labor requirement for actual utility usage readings."
The "read" will be recorded automatically and billed to each account, Camacho added.
He said CUC will soon launch a pilot project for water meters that are web-based and prepaid or postpaid.
The main aim is to have accurate power and water billings and give consumers options on what type of relationship they want with their utility," Camacho said.
He hopes to see all three main islands — Saipan, Tinian and Rota — using web-based power and water smart meters.