(DLNR) — The CNMI Department of Lands and Natural Resources-Division of Fish and Wildlife would like to inform the general public that there have been a number of Indo-Pacific Man o' War sightings within the waters around Saipan.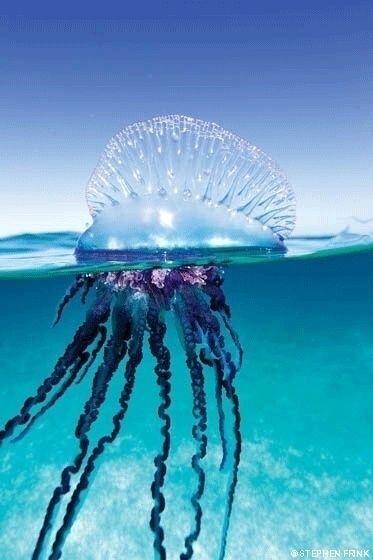 Confirmed sightings have been reported along the eastern beaches of Saipan (Bird Island Beach, Tank Beach, Marine Beach, Laolao Beach). Sightings have also been reported along the western lagoon at Paupau Beach and Micro Beach.
As of Dec. 30, 2020, surveys along the Saipan beach access areas had confirmed the presence of Indo Pacific Man o' War along the eastern beaches. This organism is known to inflict a painful sting on contact with their tentacles.  They can be found floating within the ocean and washed up along the beach.  The general public is advised to avoid swimming in these areas for the next several days. 
If stung by this organism, remove animal or parts of animal from skin and flush with warm salt water. Do not rub the affected area. If an allergic reaction or breathing difficulty occurs, please proceed to the Commonwealth Healthcare Corporation hospital for treatment.