PAGO PAGO (RNZ Pacific/Pacnews) —  It was an emotional, exciting and tiring day in American Samoa as the territory received its first Covid-19 repatriation flight from Honolulu.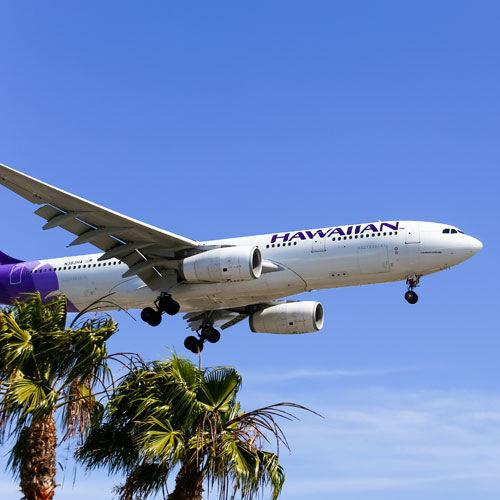 A Hawaiian Airlines flight touched down Tuesday at Pago Pago's Tafuna Airport bringing home 159 residents who'd been stranded off-island for nearly a year.
It was a smooth operation at the airport, as passengers had been advised beforehand of arrival procedures.
About two dozen buses were lined up on the east side of the tarmac to take the travelers to the Tradewinds Hotel for quarantine.
Travelers were each assigned colors and had to board the corresponding collared bus for the trip from the airport.
Buses were decorated with palm fronds and teuila ginger blossoms, as is typical on a cruise ship day.
The drivers were fully dressed in protective gear from head to toe.
Airport workers, health workers, police and other first responders waved and called out in welcome to the people in the buses as they drove by.
"There's my mom. She's right there with the orange sign. Hi Mom! That's my mom and niece," cheered one local at the welcome line.
The passengers waved, cheered and called back in thanks.
In front of the veterans' memorial stadium, a small crowd of mothers, fathers and children stood with posters, banners and signs welcoming home their relatives.