FIRE broke out in a storage room of Sea Passion Apartments on Chichrica Street in Garapan Wednesday noon. No one was hurt but most of the items stored in the room were either destroyed or damaged by the blaze, Variety learned.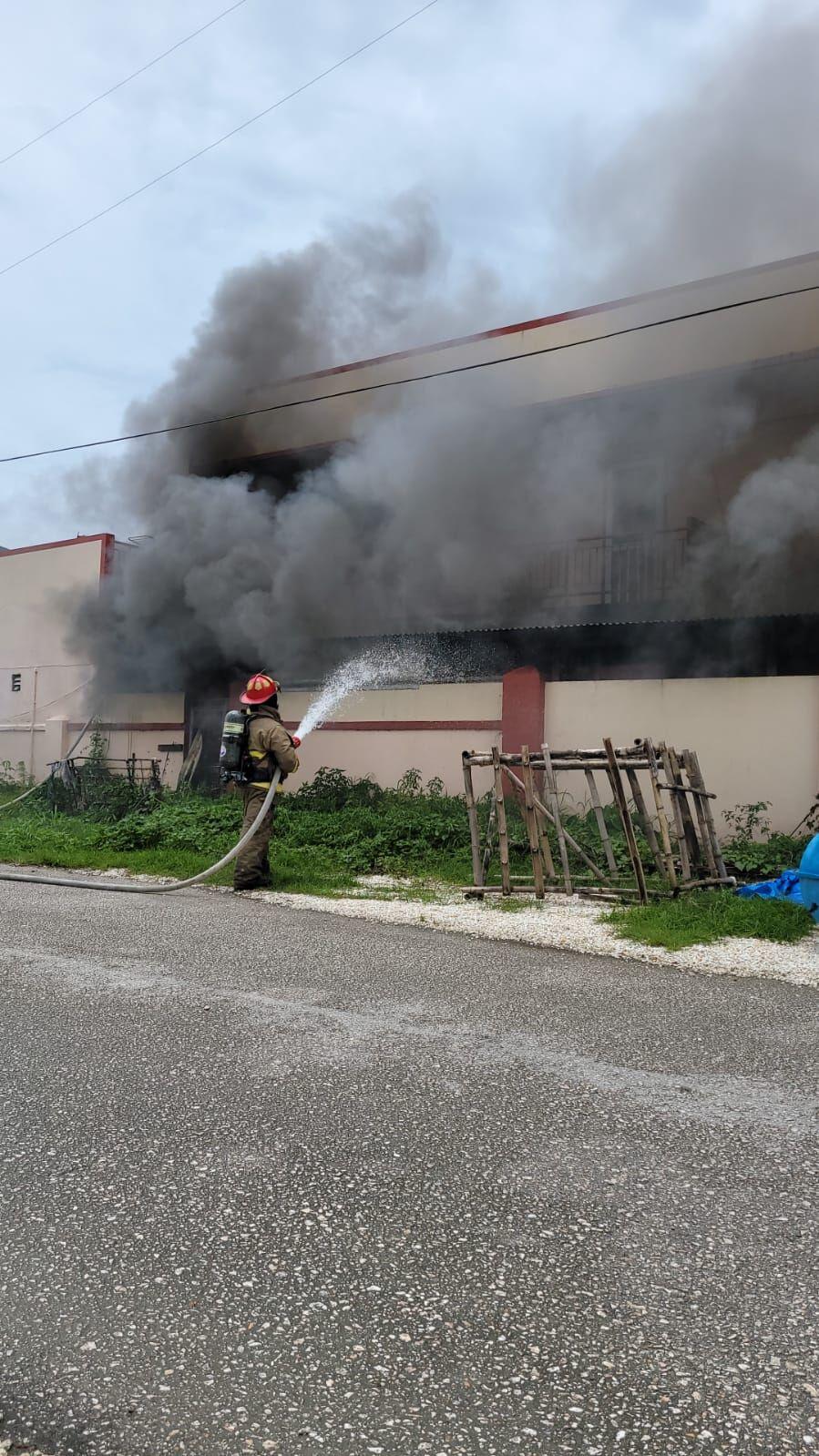 A tenant at Sea Passion Apartments told reporters that she was about to cook lunch when she heard a loud cracking sound. "Like when electricity makes a popping sound," she added.
She said she saw the lights in their unit flickering, then she heard a loud bang. She said she got nervous and was about to call her husband when she noticed while looking out of their window that there was a "bright light" in the storage room.
"When I checked, I saw flames on the left side corner of the storage room," she said, adding that she immediately called 911 and informed her neighbors about the fire.
She said there were linens, mattresses and bedsheets in the storage room.
She added that some of the tenants tried to use fire extinguishers "but the fire was already big and the smoke was so thick and black."
She said the fire department's quick response prevented the fire from spreading to the other apartment units.
The fire started about 11:40 a.m. and it was extinguished by the Department of Fire and Emergency Medical Services at around 12:30 noon.
At the scene, the Department of Public Safety secured the road to the apartment while firefighters contained the blaze.
 Sea Passion has more than 20 apartment units and its storage room is located at the northeast corner of the building.
DFEMS Public Information Officer Robert Mojica said an official fire incident report will be released Thursday.