GASOLINE prices are down for the first time this year.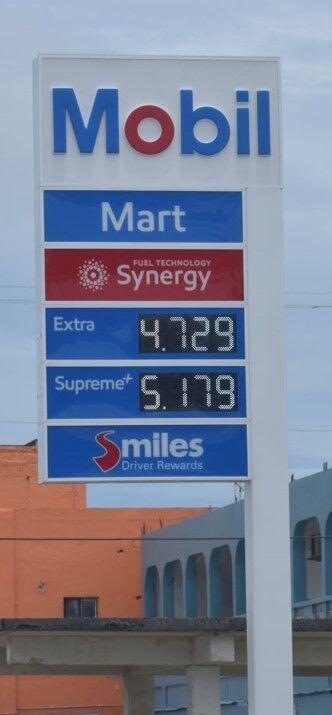 Mobil Oil Marianas reduced its prices on Friday, and Shell Marianas followed suit on Saturday.
The price of regular gasoline went down to $4.729 a gallon from $4.829 a gallon; the premium gas price to $5.179 a gallon from $5.279 a gallon; and diesel, to $4.89 a gallon from $4.93 a gallon.
"That's good news," said motorist Thelma Reyes who spends $100 on gas each week.
She said her family has one car only. In the morning, after dropping off the children to school, her husband drops her off to work, then he goes to their farm to feed their animals. Then, in the afternoon, the car is needed again to pick up the children from school and her from work.
"Honest to goodness, we spend that much on gas so every time the prices go up or down, it really matters a lot," Reyes said.
The Wall Street Journal has reported that oil prices had slid "as investors worried that the spread of the Delta variant of coronavirus will halt travel and dent demand for fuel."
According to the Journal: "Hopes for a demand surge have buoyed oil throughout the year, but rapidly climbing coronavirus cases in some parts of the world are forcing investors to pare back their expectations for the economy. Some traders also remain wary of more travel shutdowns, which would have an outsize impact on oil prices."