THE reopening of the Coral Ocean Golf Resort golf course on Thursday "means a lot" to Gov. Ralph DLG Torres because it brings hope to the local tourism industry.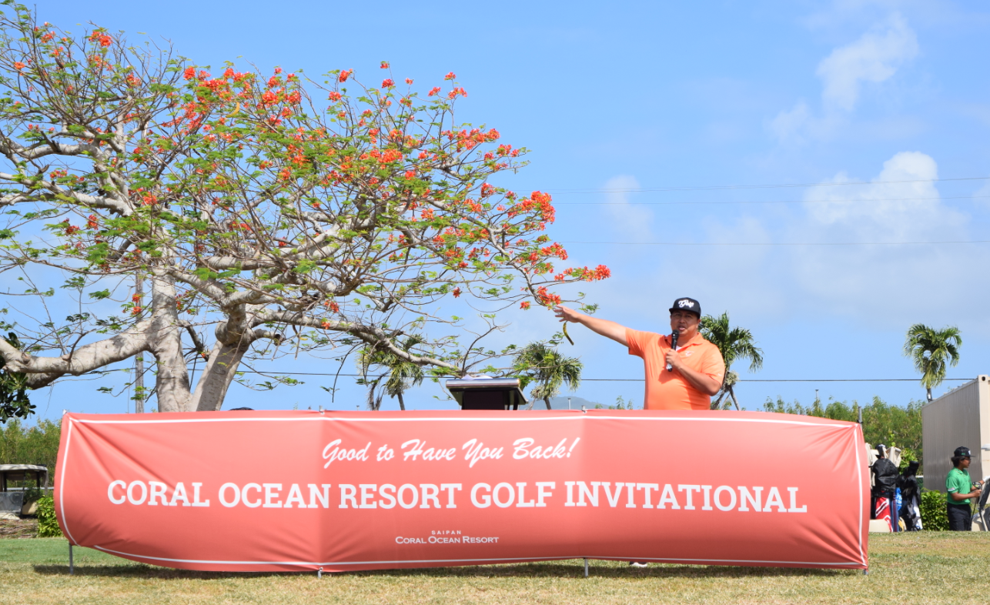 The governor was the principal guest of honor at the reopening ceremony. Joining him were the members of the 22nd Legislature, Saipan Mayor David Apatang and Tinian Mayor Edwin Aldan.
In his remarks, the governor said: "I grew up just a block away from here, so seeing Coral Ocean reopening means a lot to me — it means that there is hope, there is light at the end of the tunnel."
He mentioned some of the tasks that the Governor's Economic Council of Advisers has been completing recently to prepare the island's tourist destinations for the reopening of the tourism industry.
"It's a great honor to be here and join you," he added.
Brian Shin, E-Land Group/Micronesian Resort Inc. chief executive officer said when their company took over the hotel and golf resort, they planned an expansion, "but we took a direct hit from the most devastating typhoon in CNMI history," he added referring to Super Typhoon Yutu, which devastated southern Saipan and Tinian.
Shin said the golf course was completely destroyed, and the resort's infrastructure was also demolished by Yutu.
"The extent of the damage was beyond our belief, and it set us back for a few years," he added. "Our company was targeting to restore the course by August of 2020, but then Covid-19 hit us."
However, he added, "we never lost our focus, and I am pleased to announce that the golf course is reopened to the public."
He expressed hope that the reopening of the golf course "represents the hopes of our community that this news goes out beyond the CNMI."
He added, "Along with community leaders, private business owners and residents of CNMI, our company is looking forward to welcoming our tourists back in the near future."
Shin said E-Land Group/Micronesian Resort Inc., which also owns the Pacific Islands Club and Kensington Hotel, is grateful to CNMI government leaders, the local community and other partners "for allowing us to continue our journey."