THE Hotel Association of the NMI told the Department of Public Lands on Tuesday that it supports the renewal of the Hyatt Regency Saipan public land lease, which will expire in December 2021.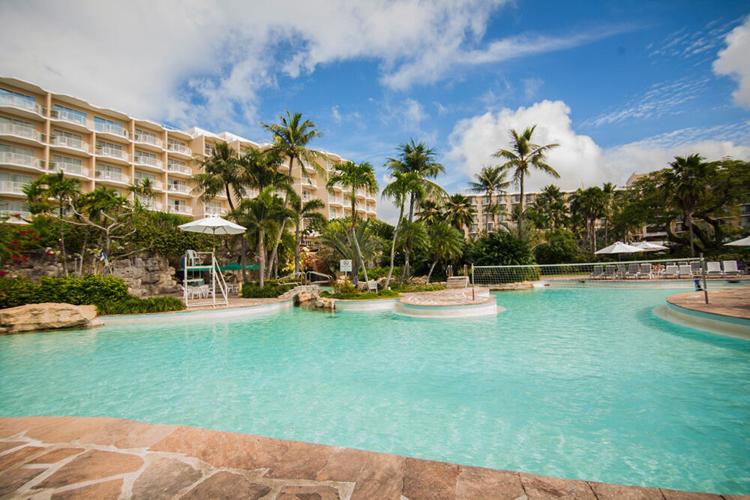 In a letter to DPL Secretary Marianne Concepcion-Teregeyo, HANMI Chairwoman Gloria Cavanagh said she was writing  on behalf of the 12 member hotels of the group, representing a majority of hotels rooms in the CNMI, "and our numerous tourism-related allied members."
Cavanagh noted that over the last 40 years, Hyatt Regency Saipan has proven itself a responsible member of the CNMI business sector and community.
"Hyatt has been exemplary with its compliance with both local and national laws and regulations governing all aspects of its business operations, from financial dealings to human resource management. Furthermore, Hyatt has led the Marianas hotel industry in the development and recruitment of local resident and U.S.-eligible workforce, even extending its expertise to assist other hotels and travel industry partners in increasing their own U.S.-eligible workforce," Cavanagh said.
Hyatt Regency Saipan, she added, has contributed millions of dollars' worth of services, products, and other donations to benefit the local community, including numerous non-profit organizations.
"This is the caliber of investor the Commonwealth needs to retain," she said.
"Standing on the world-renowned Hyatt brand, Hyatt Regency Saipan also lends prestige to the Marianas as a tourist destination. The Hyatt brand gives its guests the assurance of a high international level of service and professionalism. Furthermore, having a Hyatt hotel in the Marianas adds a sense of security to all visitors that our destination is a desirable one and associated with world-renowned travel standards," Cavanagh said.
The effect of the Covid-19 pandemic on worldwide travel also underscores the importance of renewing the Hyatt Regency Saipan lease, as tourism investors worldwide continue to face business losses and closure as a result of this pandemic, Cavanagh said.
With the uncertainty of the current travel climate, it would be in the best interest of the people of the Marianas to negotiate the continued operations of the Hyatt brand on Saipan, she added.
"We ask that the Department of Public Lands act expeditiously on this lease renewal. With the understanding that business plans are made years in advance, the renewal of this lease is already at the 11th hour. We ask that this lease renewal be conducted without further delay to prevent the loss of this valuable asset," Cavanagh said.
Early this month, Saipan Portopia, the company that operates Hyatt Regency Saipan, submitted to DPL the complete documents pertaining to its land lease extension proposal. The documents are now being reviewed by DPL.