THE House of Representatives on Tuesday commended the owner and associates of TRIBE Marianas, a local apparel company that is now celebrating its fifth year of success.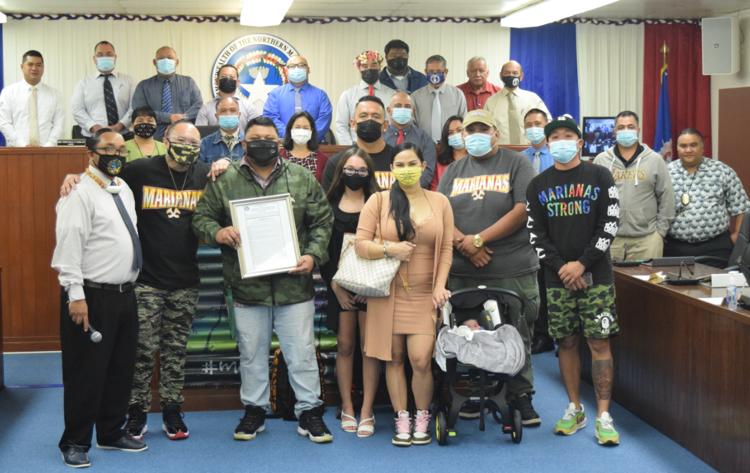 Rep. Luis John Castro and other members of the House presented a framed copy of House Commemorative Resolution 21-14 to TRIBE owner Robert "Rob" C. Travilla and associates Thomas DLC Manglona and Dustin Camacho.
The resolution commemorates the contributions of TRIBE Marianas to the local economy and congratulates the owners and associates for their fifth anniversary of operations in the CNMI.
On behalf of the members of the House of Representatives 21st Commonwealth Legislature, Castro congratulated Travilla and his associates.
"We appreciate the efforts of small owners who, despite the challenges brought upon by operating a small business, have taken the mantle of leadership and entrepreneurship to not only provide for themselves and their loved ones but [also] contribute to our economy's growth," Castro said.
For his part, Travilla thanked God, the House members and everyone in the community.
"This really means a lot to myself and the whole team," he said. "When we started this, we had nothing but a dream."
Now the brand has become something that the local community can be proud of.
"When we started this, our mission was to spread the [name] Marianas worldwide," Manglona said.
Manglona also thanked the CNMI government, specifically the Commonwealth Development Authority. "We won't be here without you all," he added.