THE House Judiciary and Governmental Operations Committee on Friday subpoenaed Lt. Gov. Arnold Palacios to appear before the panel on Wednesday at 10: 30 a.m.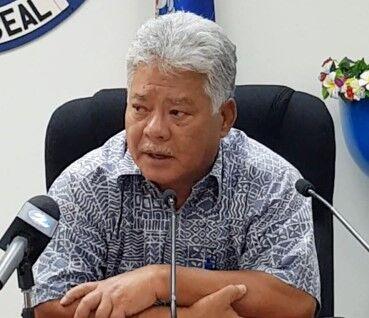 The Democrat-led committee is investigating the public expenditures of Republican Gov. Ralph DLG Torres.
Asked for comment, Palacios on Sunday said he will attend the hearing and answer questions in the language spoken by the committee members.
Department of Public Safety Assistant Police Chief Kevin Aldan, who is also the officer-in-charge of DPS- Boating Safety, was scheduled to testify on Friday, Sept. 10, 2021, but his legal counsel, Anthony Aguon raised a concern about the "exposure" of sensitive information during the testimony of DPS Capt. Emery Kaipat two weeks ago.
Kaipat, who exercised his constitutional right to speak in the Carolinian or Refaluwasch language, answered questions regarding the governor's off-island trips using DPS Boating Safety vessels.
Asked about Aguon's concerns, the JGO committee chairwoman, Rep. Celina R. Babauta, said the lawyer was referring to the radio codes that Kaipat had to mention while answering the committee members' questions.
Babauta said Aguon anticipated that the committee would ask Aldan the same questions and thus disclose more sensitive information.
Babauta said the committee believed that that information was not really sensitive, but Aguon disagreed.
"So we did come to an agreement that in the event we come to that territory where they feel that sensitive information or [enforcement] procedures might come out, he, the counsel, may raise a concern and the committee will have to address it either openly,  in public, or in an executive [or closed-door] session.  Since this part has yet to be decided, the committee canceled Friday's hearing and we will move on with the next witness, Lt. Gov. Arnold I. Palacios."
Babauta added, "We have been very accommodating. As I have said, these people are not under investigation," she said referring to DPS personnel.
She said they will set another date for Aldan's testimony.
The committee is examining "whether Governor Torres has committed any misconduct in office or abuse of public funds, and whether any violations identified rise to the level of censure, impeachment, or other legislative action."