SAIPAN Portopia, the company that operates Hyatt Regency Saipan, has submitted to the Department of Public Lands the complete documents pertaining to its bid for a new land lease deal, the hotel management said on Tuesday.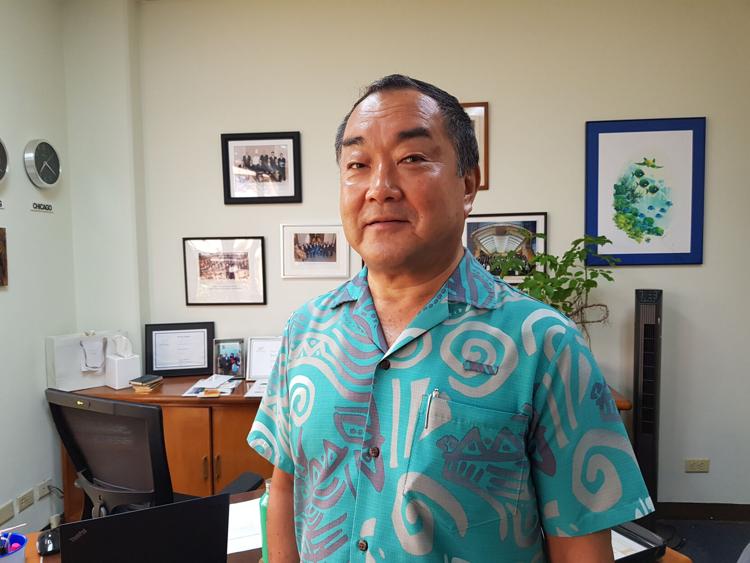 In an interview, Hyatt General Manager Nick Nishikawa and Human Resource Director Josephine Mesta said they submitted on Dec. 2 what DPL had been requesting.
Two days after they submitted the complete documents, they met with DPL Secretary Marianne Concepcion-Teregeyo who received the proposal package.
Mesta said they were told that DPL would look into the proposal package and get back to them.
She said the Hyatt management believes that DPL is  "crunching the numbers" in the hotel's investment proposal.
Mesta said they also sent the DPL secretary a letter asking her "what it really is that DPL is looking for — what it is that DPL wants."
Nishikawa said the Hyatt request is exactly the same as that of Fiesta Resort & Spa, which DPL granted last year.
The DPL secretary has told Hyatt that the department will be "forced" to issue a request for proposals in January 2021 if Hyatt does not submit a complete proposal package by Dec. 15.
The Hyatt land lease contract with DPL will expire in December 2021.
Support Hyatt
During the House session on Tuesday, Rep.-elect Celina Babauta brought the matter to the attention of the House members.
She testified against Rep. Joseph Leepan Guerrero's House Bill 21-119, which proposes to transfer the administration of American Memorial Park to the CNMI government.
In her testimony, she said the timing of the bill "couldn't be more suspect."
"As we all know Hyatt sits on public property adjacent to American Memorial Park. As we all know, Hyatt's lease will expire in 12 months," she told the lawmakers.
"Currently, I feel that the administration with…DPL is making Hyatt jump through hoops and demanding unreasonable concessions. They are putting hurdles in place, designed to dismantle Portopia from the CNMI while knowing that Hyatt has been a trustworthy and devoted partner of the island and its people, with 98% of its workforce [comprising people of] NMI descent. No other hotel, past and present, can boast such regard for our community," she said.