(NMC) — Ice Island Coffee & Ice Deserts is the latest company to sign on as a Northern Marianas College ProaPerks Partner, joining many other businesses and organizations.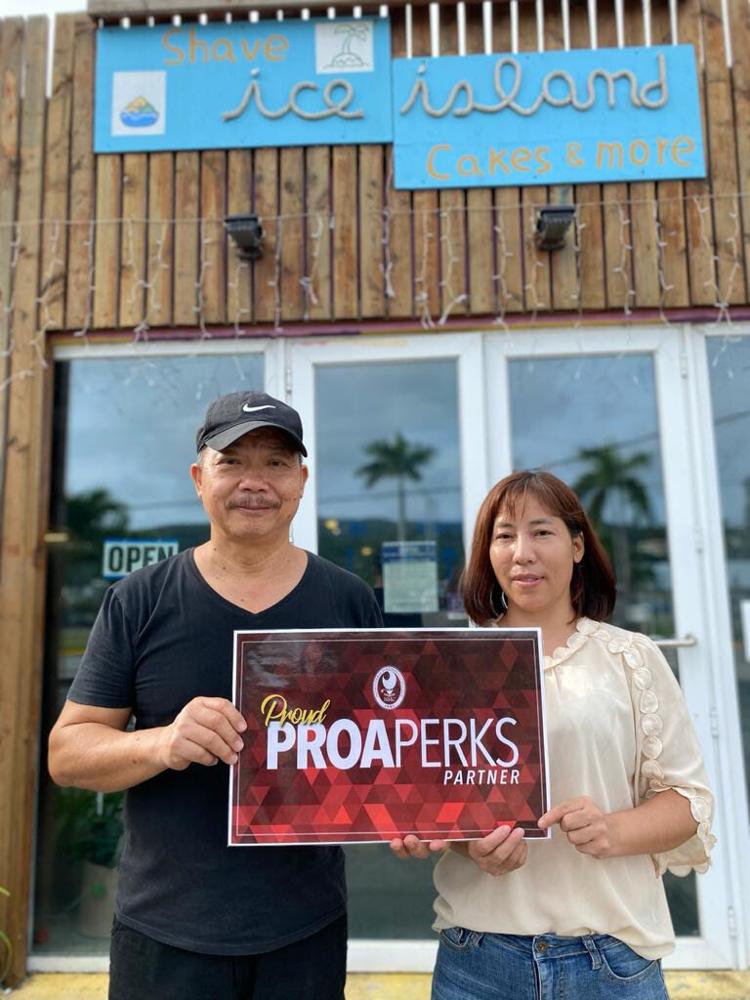 The NMC ProaPerks program provides exclusive discounts and benefits for Northern Marianas College students, employees, and alumni.
All card carrying members of the NMC ProaPerks program can now get 10% off any purchase at Ice Island Coffee & Ice Deserts as well as one free hand made nougat with a purchase of any shave snow ice desserts.
Ice Island Coffee & Ice Deserts joins the growing list of ProaPerks partners, such as 153 Restaurant, 4EVER CNMI, Alamo Car Rental, All Star Sporting Goods, Athlete's Foot, Boarderline, Bubba Gump, Caravan of Food, Docomo Pacific, Dollar Days (Garapan), Enterprise Car Rental, Ete Cafe, Fishing Tackle and Sporting Goods, Fork and Spoon, Garapan Restaurant, Great Harvest, Kiki's, National Car Rental, Natural Nail & Spa, NMC Bookstore, Latte Built, Salty's, Saipan Computer Services, Surf Club, Shirley's Coffee Shop, Tribe Marianas, Triple J Motors, The Pacific Supply, and Pena House Boutique.
Northern Marianas College is in the introductory phase of rolling out the ProaPerks to alumni, students, and employees. For more information, visit marianas.edu/proaperks
Companies and other interested organizations who would like to become part of the ProaPerks program and take advantage of the buying power of thousands of individuals that include Northern Marianas College alumni, students, and employees, can find more information by emailing proaperks@marianas.edu