IMPERIAL Pacific International LLC workers received their payroll checks for payroll periods 21 to 26 on Thursday, according to a status report filed in federal court Friday by attorney Michael Dotts.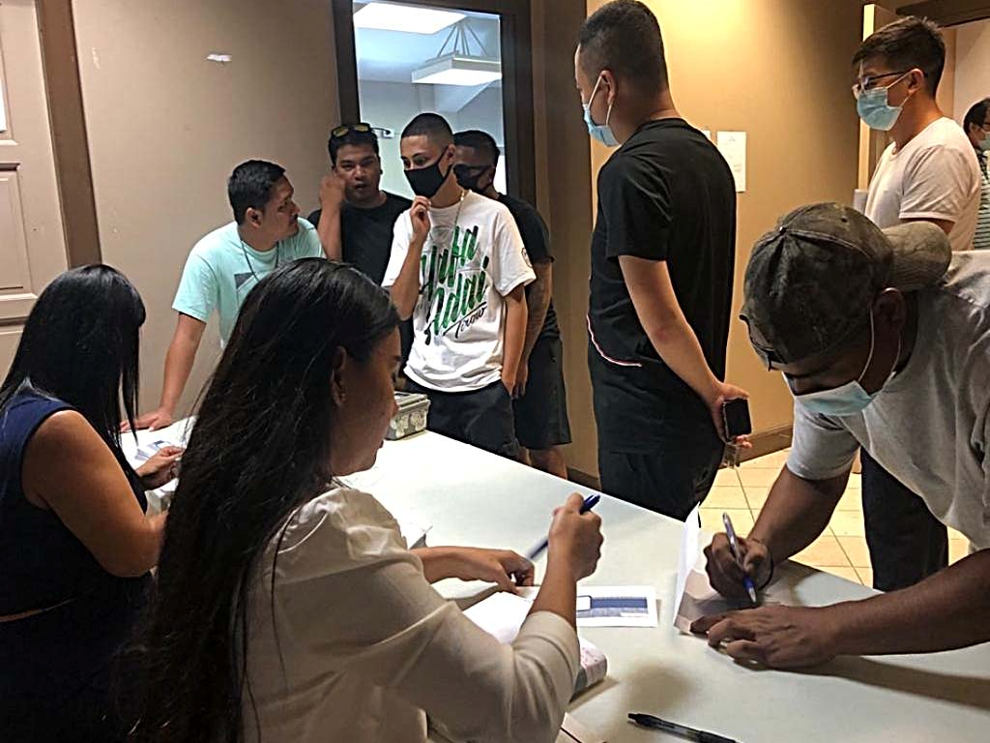 "There were no notable or major problems," he said. "There were some issues for some workers regarding pay periods 21 through 23.  IPI is trying to resolve those issues and records of all hours worked have been provided to the [U.S.] Department of Labor field agent." 
District Court for the NMI Chief Judge Ramona V. Manglona on Thursday said the stop-work order at IPI's hotel-casino construction site would be lifted once IPI paid its workers and their housing units were "restored to habitable conditions."
The judge found IPI, IPI Holdings Ltd. and IPI chair Cui Li Jie in contempt of court for violating the previously entered consent judgment and not paying their current employees for over two months.
The judge also issued a one-week stop work order at IPI's hotel-casino construction site in Garapan, but excluded administrative and security personnel from the order.
In addition, IPI Holdings, IPI CNMI and Cui Li Jie were ordered to pay  $788,022.54 and any other wages due to the current IPI employees; and $1,379,426 in wages and overtime compensation for services rendered in 2016 and 2017.
Non-compliance may result in the issuance of writs, Judge Manglona said. She ordered Cui Li Jie to return to court on Jan. 28 at 8:30 a.m.
Through an interpreter, Cui Li Jie  told the court that the payroll funds were arriving from Guam Thursday, and that utilities would be immediately restored at IPI's staff housing units.
The U.S. Department of Labor had asked the federal court to hold IPI and its primary officials in contempt for violating the consent judgment, which was entered on April 11, 2019, and for not paying its employees for two months.