IMPERIAL Pacific International wants former Sen. Ray N. Yumul to be its new chief executive officer.
But the discussion is still ongoing, Yumul said in an interview after the Commonwealth Casino Commission meeting on Wednesday.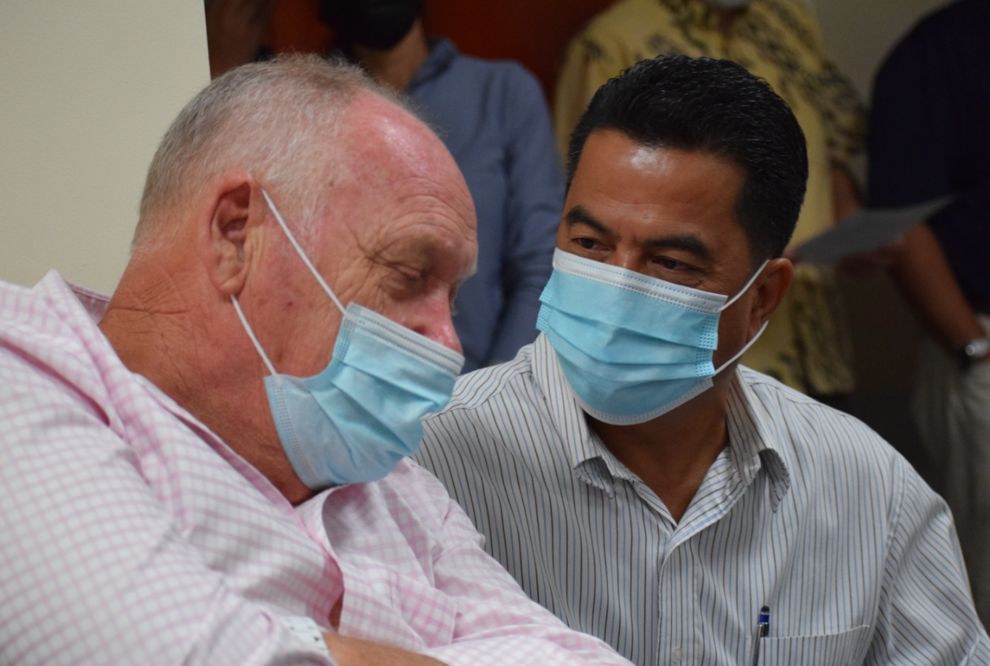 During the meeting, the commission's executive director, Andrew Yeom, informed the commissioners that according to IPI officials, they had reached "a verbal agreement" with Yumul.
Yeom said he has informed Yumul that the former senator must apply for a key-employee license with the commission.
Asked if he will accept IPI's job offer, Yumul said, "We'll see," adding that his mind "is open to these discussions."
Commission Chairman Edward C. Deleon Guerrero, for his part, said whoever is hired as IPI's new CEO should "make sure that he will be the head of the local IPI operations, and that he truly understands, has truly read and, if necessary, has sought legal assistance to understand the gaming law. There is no other way getting around it but to fully understand it."
IPI's new CEO, Deleon Guerrero added, must also understand the commission's regulations, the minimum internal control standards as well as the casino operator's obligations under the casino license agreement.
IPI's previous CEO, Donald Browne, resigned effective Dec. 17, 2020, and returned to his former position of assisting the casino operator's security and surveillance team.