FORMER Department of Public Works Secretary John "Liling" Sablan Reyes and his family on Sunday distributed Christmas gifts to workers whose work hours were reduced and  local residents who are unemployed.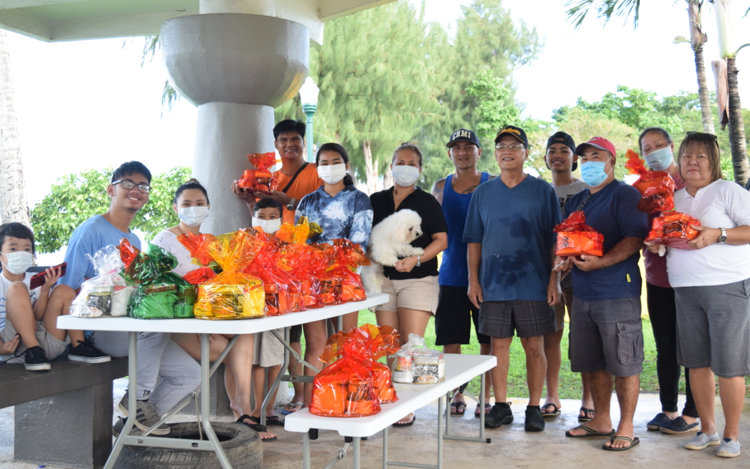 The Christmas gifts included grocery items, other household necessities and donations from GPPC.
Reyes and his wife, Leticia, said initially, their "Sharing Christmas Spirit" initiative was supposed to distribute 50 grocery packages only. But they found out later that they have more friends and acquaintances who have lost their jobs or had their work hours reduced.
"Many of them now are having a hard time paying their bills and buying food so we decided to prepare 150 grocery packages," Mr. Reyes said. "We want to share the Christmas spirit to as many people as we can," he added, as he also thanked GPPC for its support. He said GPPC also provided financial aid to help rebuild the San Jose Church on Tinian.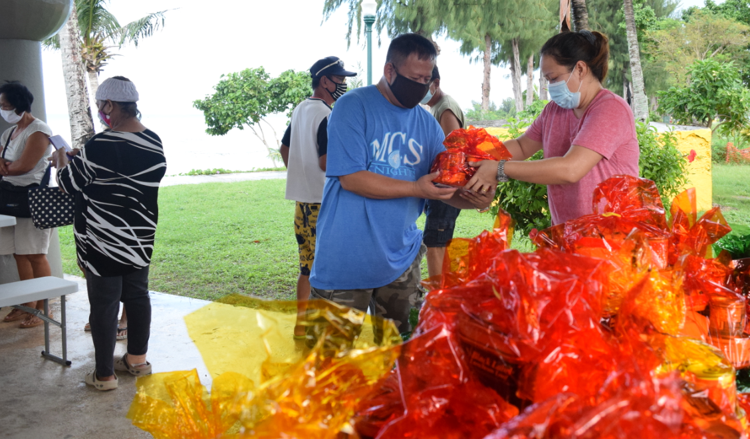 With the Reyes couple were  their children and grandchildren who helped distribute the Christmas gifts at the 13 Fishermen Memorial pavilion on Beach Road in Garapan starting at 11 a.m. Sunday.
"We hope other businesses will be inspired to reach out to those in need, especially in this holiday season," Mr. Reyes said.