The Class of 2020 has two valedictorians — Malika Miyawaki and Anika Snyder — and two salutatorians — Eunseo "Andrea" No and Sangyoon "Allan" Lee.
The students were divided into two groups and were seated separately, 10 feet apart, Ron Snyder said.
"I don't think anyone could say that we held the graduation in a traditional manner," he told Variety in an email. "Because of the social distancing directive, we had to forego nearly all of our traditions and start a few new ones. We followed the governor's executive order and even though we aren't a part of the Public School System, we followed most of the guidelines for graduation they published for graduations this year as well."
He said SIS committed to the protocols that the governor has put in place to protect the people. "I hope we can develop further protocols to open up the schools safely next school year so we can protect our people and the future education of our children."
Before the graduation ceremony started on Saturday morning, he said SIS did a fever check on everyone who entered the campus. They were also asked to fill out a health screening form.
"We started a new tradition of raising a flag when they came in for their cap and gown pics a couple of months ago. But we had to get rid of a lot of our past traditions involving close contact," Snyder said.
During the ceremony, there were neither handshakes nor hugs. The diplomas handed out were "sealed in a tub on Wednesday and then put out at 6 a.m. by our counselor wearing a face mask and gloves onto the chairs or a table for the students to pick up themselves," the headmaster said.
Normally, teachers and school officials would put a lei on the students or drape honors cords for exemplary achievement in different areas of school life. This year, the students had to put everything on themselves, he added.
Besides togas and caps, graduates wore face masks.
The headmaster said the biggest change from tradition was the audience. He said in the past they had about 400 guests and the entire SIS faculty were in attendance.
The graduation ceremony, moreover, was held in a hotel. "This year, we couldn't do that. But we used the hillside outside of our high school to spread out everyone and broke the students down into two groups — nine students in group A and 10 students in group B, calling them to the stage one by one," Snyder said.
To allow community members to congratulate the graduates, the students were lined up 10 feet apart in the drop-off/pick-up area as people drove by and congratulated the students while community members remained in their cars. "Even Gov. Ralph Torres showed up, which was a special treat," Snyder said.
"It wasn't a graduation that followed the traditional manner, but we did the best we could to honor our graduates on their special day, while keeping them safe," he added.
Top graduates
The Class of 2020's two valedictorians, Malika Miyawaki and Anika Snyder, have a 4.36 GPA.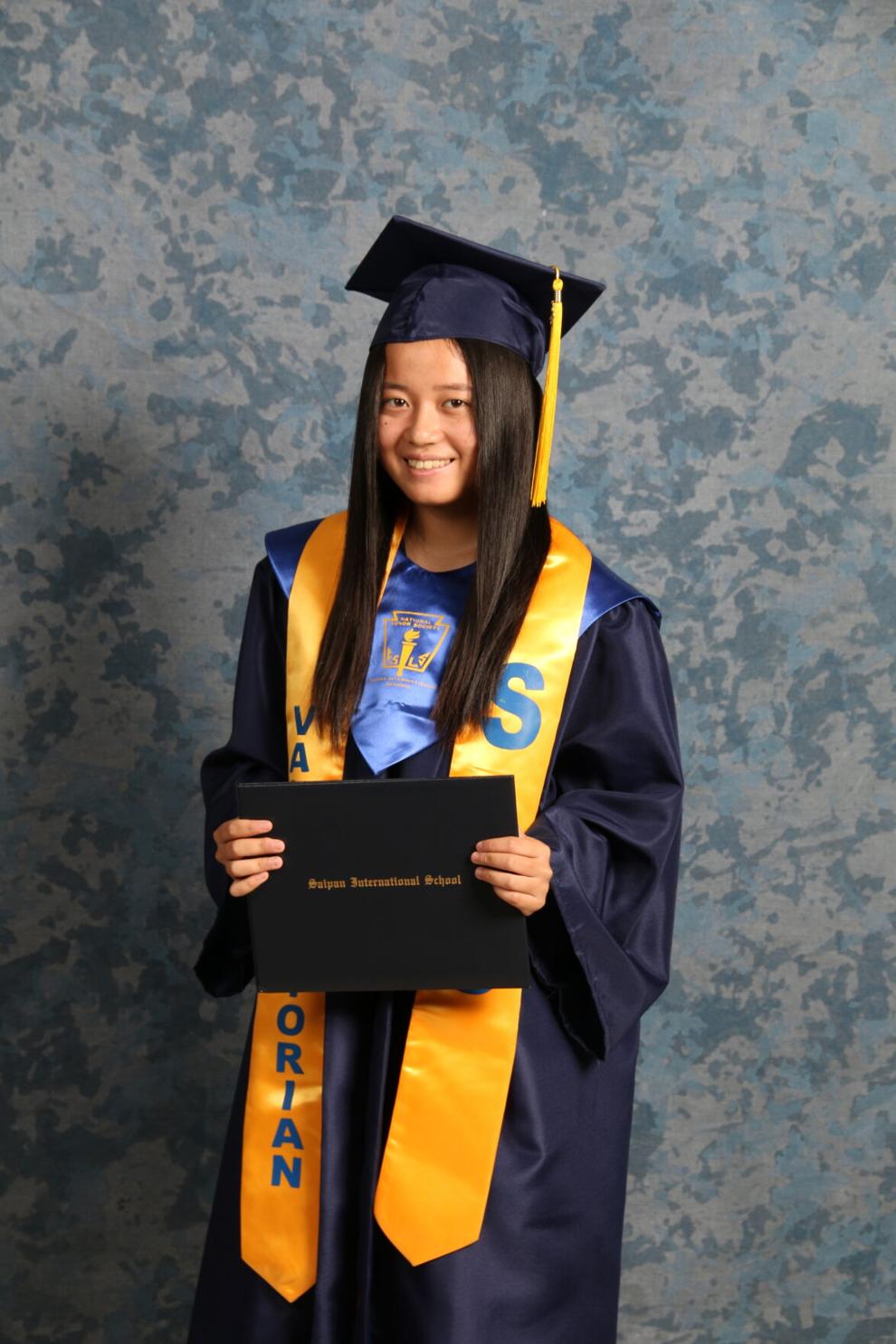 Anika Snyder Malika Miyawaki "Throughout their time at SIS, Malika and Anika never received less than an A for any of their final course grade," Snyder said.
The class salutatorians are Eunseo "Andrea" No and Sangyoon "Allan" Lee, and both have the same GPA, 4.29. They are also highly active in the classroom and in many school activities, Snyder said.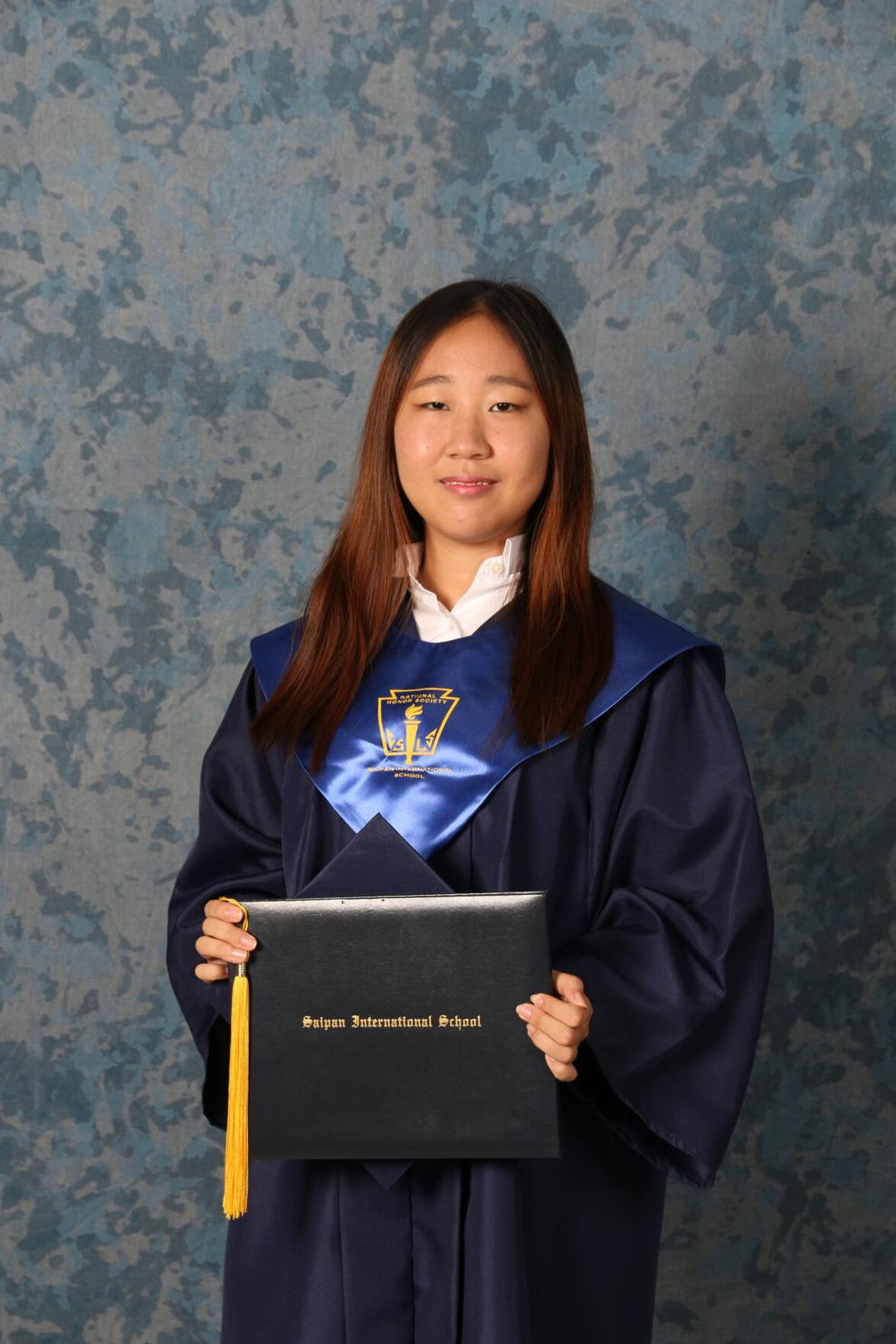 Eunseo "Andrea" No
Sangyoon "Allan" Lee
"All four are AP scholars and among the CNMI's first cadre of Advanced Placement Capstone Diploma candidates, demonstrating excellence in their classes and implementing and publishing independent research at the level that many undergraduates never attempt."
The headmaster described the Class of 2020 as the "strongest group of seniors" in the CNMI.
"Half of the graduates are AP scholars and they also represented the first Advance Placement Capstone Diploma candidates on Saipan, across the Marianas, and within Micronesia," he said.
The speeches from both valedictorians summed up the challenges that the Class of 2020 faced — Super Typhoon Yutu and Covid-19 pandemic.
Anika Snyder said the Class of 2020 did not give up even when Saipan endured natural calamities. "These challenges, both in the past and in the present, have made us the strongest and most durable group we know," she said.
Malika Miyawaki, for her part, said she sees challenges as steps to opportunities. "Challenges should not be ignored; they should motivate us to reach for new goals with hard work and the right set of mind."
Eunseo "Andrea" No was not able to attend the graduation ceremony, but she had a prepared speech. She stated that the Covid-19 pandemic took away their opportunity to go on a class trip, to have a prom, and attend a grand high school graduation ceremony.
"However," she added, "SIS is a very dear place to me. With my classmates, teachers, and school family I was able to grow so much of my potential. My high school life at SIS was very challenging both academic wise and activity wise, but I think that helped me prepare for my life outside of school."
Awards
Eunseo No, salutatorian – World Language Award
Anika Snyder, valedictorian – Science Award
Sally Lai – Social Studies Award
Sangyoon Lee – Mathematics Award
Anna Qian – Exemplary in Visual and/or Performing Arts
Malika Miyawaki and Jon Paul Sablan – Athletics and Sportsmanship
Sangyoon Lee, salutatorian – Team captain and most valuable player in non-sports competitions, including Speech and Debate, MathCourt, Mock Trial, and Model United Nations
Malika Miyawaki, valedictorian – English Language, Composition and Literature Award
Sangyoon Lee – Board of Directors Award for outstanding commitment to service of others.