"On a daily basis, our main focus is our students," she said in an interview. "[Teachers] need to be reminded that they need to take care of themselves so they are able to perform or work at optimal performance for our students."
A fifth grade teacher at Koblerville Elementary School, Cruz said when everything is uncertain because of the pandemic, teachers should be kind "because we don't know what others are experiencing today."
"Be courageous and step into your fear and work through it. Be forgiving. When we make a mistake, forgive yourself, reflect and move forward," she added.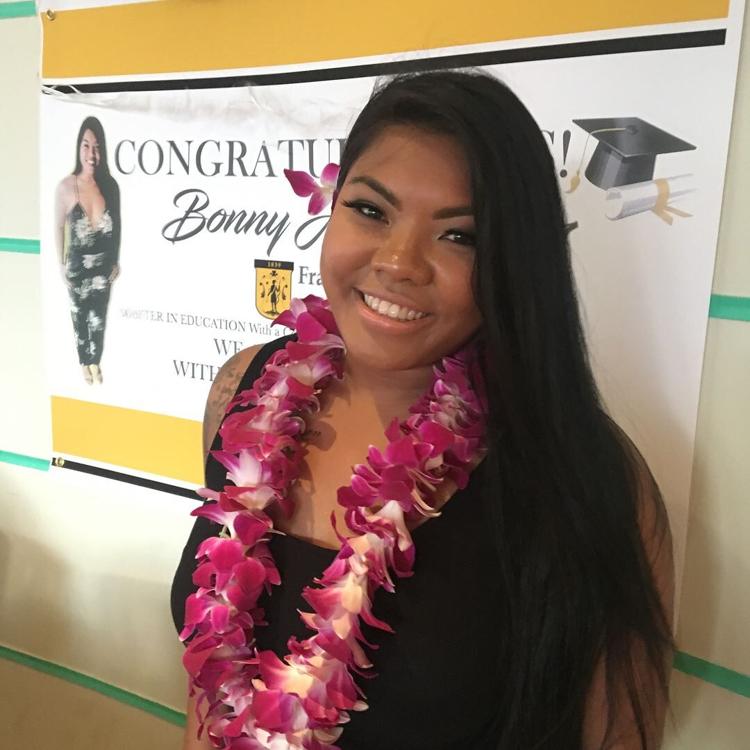 As for the Teacher of the Year Award, Cruz said she considers it an "opportunity to think what I can do for myself, for my students, for their families, and for my colleagues so that I can best support them."
For Cruz, an ideal educator is someone who is "continuing to learn and continuing to expand their perspective on life, teaching strategies and the way they interact with people around them."
On Monday at Marianas High School, Board of Education member Andrew Orsini and BOE members-elect Greg Borja and Maisie Tenorio joined  PSS in celebrating  32 years of public education in the CNMI by recognizing the 20 public schools' outstanding personnel.
This year's celebration was scaled down because of the need to comply with social distancing and other safety protocols.
Education Commissioner Dr. Alfred Ada said PSS wants to recognize the hard work of teachers and school staff, especially during the pandemic.
All public schools except Rota High School, whose representatives encountered a flight problem, participated in Monday's ceremony at MHS.
In his remarks, Ada advised teachers and other PSS employees to prioritize their health.
"Our brains and bodies are flooded every day with information that increase anxiety and worry. This can trigger stress…. But when we become aware of these feelings, we can begin to address our mental wellness and physical wellness," he added.