Atalig, who has been the audit manager of the commission since its creation, succeeded former Executive Director Edward C. Deleon Guerrero who was appointed as the new commission chairman in May.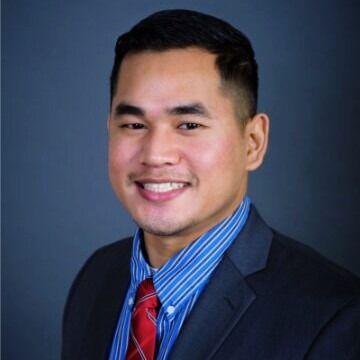 Charlie Atalig During the  regular monthly meeting of the commission on Thursday, Atalig said he submitted his letter of resignation to the chairman on Monday, July 27.
"There is no politics behind my resignation; it's simply that I will be moving to the private sector and no, I will not be working for the licensee or in the casino gaming space," he said.
In an interview, he said, a private company on island has offered him a job he could not turn down.
He expressed his deepest gratitude to the commission, its other officials and employees, saying he really enjoyed his time working at the CCC for the past four and a half years.
He said he would have loved to stay on board for another four and a half or more years to ensure the success of the casino gaming industry.
"I aim to wrap up my outstanding projects before I leave and will remain available within the private sector to assist the commission should the commission need assistance in any critical area to ensure a smooth transition," Atalig said.
"I thank you all for sharing your experience, knowledge, and time with me and hope that we can cross paths again in the future. Please feel free to keep in touch, I will be sure to share my personal email and contact information before I leave. Once again, thank you all," he said.
Casino Commissioner Ramon Dela Cruz in a separate interview said he commends and thanks Atalig for the services he provided to the commission.
"I wish him the best of luck in his new endeavor," Dela Cruz said.
The commission will soon name a new acting executive director. The candidates for the position are enforcement and investigation manager Vicente B. Babauta, executive assistant to the commission Ruth Ann P. Sakisat and division of permit and licensing manager Velma Lore.