In a press briefing, she said Saipan, Tinian, and Rota have received over 14,000 claims, with 14,230 claims for Saipan, 649 for Rota, and 734 for Tinian.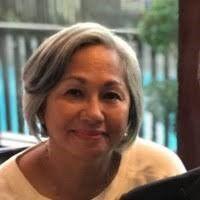 Over $108 million in PUA funds and over $16 million in Federal Pandemic Unemployment Assistance, or FPUC, have been distributed on Saipan, she added.
For Rota claimants, over $5.7 million in PUA funds and $3.3 million in FPUC funds have been distributed, while Tinian claimants have received $3.5 million in FPUC and $2.4 million in PUA.
So far, CNMI DOL has paid out over 7,000 applicants and still has quite a few pending, Secretary Benavente said.
Adjudication is in the thousands, she said, "which is why we have shut down the PUA headquarters for in-person appointments and are focusing on adjudications for these thousands of applications still on the books."
She added, "We do plan to continue requesting additional [federal] funds for PUA. As a matter of fact, last week, we put in another request for another installment payment, and the U.S. Department of Labor has found it favorably, and they will be issuing some funds to the CNMI this week hopefully."
That's usually the trend, she said. "We ask and they provide it within a few days."
Fraudulent claims
But CNMI DOL has also intercepted about 60 cases of fraudulent claims amounting to over $1 million that were not paid out, Benavente said.
At the same time, she added, CNMI DOL's Benefits Payment Control unit collected over $1.3 million for 349 overpayment cases.
These cases included applicants who misfiled a lump sum or misfiled a payroll protection program amount or whose unemployment was not a direct result of Covid-19, among other reasons, Benavente said.
"We've been pretty busy tracking applications…and intercepting fraudulent applications," she added.
The most common factor in these fraudulent claims is the fact that mailing addresses for some applicants are not in the CNMI but are on the U.S. mainland instead,  Benavente said.
"We picked up on that. So we look into the application and find out there are no documents submitted, there's no ID, there are no check stubs, and so right away, that's red-flagged as a fraudulent claim."
She said some of these applicants "seem to come back in the next week and use a different name, different username, and then try to get payment using different documents. But we notice that the mailing address is still the same."
Workforce
An ad hoc committee within the local Department of Labor has also been created, Benavente said.
"We are looking forward to the reopening of businesses, and looking to see how we can assist the job placement of applicants currently on PUA and on [the Nutrition Assistance Program].
"We know that these are difficult times, not just in the CNMI but worldwide and in the United States, and so with tourism being our bread and butter, we're keeping an eye on how our tourism-based economy can pick up and help our people get back into the workforce.
"As far as funding for job placement, we're assisting with other grants that we've received from U.S. DOL, including the apprenticeship grant.
"We've also been able to continue with our grants for WIA, the Workforce Investment Opportunity Agency, so ongoing programs are going to assist us.
"We also have the National Dislocated Workers Grant that we've received and that's also assisting with job placement.
"We're always on the lookout for grants and always on the lookout for how we can assist our people in getting back into the workforce using these grants for training and development of our workforce."
Pay dates
The last pay date for PUA payments that have been processed was Sept. 16.
"Although many of our applicants will be seeing pay dates of Oct. 6 and moving back [to Sept. 29] and [Sept. 22]. We are still processing those applications," said Benavente.
"Many of the applications have…incorrect earnings, and so we have to do our due diligence to make sure that whatever we provide in PUA or FPUC benefits match with whatever earnings that [the applicants] did not earn," she said.
Many PUA applicants inadvertently put down the wrong earnings. Some have put down zero earnings. However, when CNMI DOL looks into the applicants' documents, there are check stubs that show that the applicants do have earnings.
"We realize that they misunderstood the application," Benavente said.
"We've had to adjudicate these applications one by one."
She said CNMI DOL is protecting the integrity of the program while making it easier for applicants to continue applying every week so that there will be no further issues.
With regard to pay dates being pushed back or delayed, Benavente said she has been made aware of these claims made by applicants.
"When we look into the application, many times, the pay date has changed because there was an error on the application," she said.
She added that although the claimants may say that they did not make any errors and their applications are perfectly fine, the portal identifies any information that is off the radar or incorrect and will then block the application.
CNMI DOL then has to individually go into each application and see what is that one thing that's blocking the application from being processed.
These errors could be anything from an incorrect mailing address to a checking account that should have been marked as a savings account.
The most common error, however, is the earnings amount, in which uploaded documents do not match responses to the application questions.
Errors can also include an incorrect furloughed date or date when one's work hours were reduced.
"A simple matter like that makes us have to go in and change the application pay date to make sure that everything is correct before that applicant is fully paid for PUA or FPUC benefits," Secretary Benavente said.
"It's quite frustrating," she added. "Many of our applicants are expecting a pay date, for example, of [Sept. 22] and then they may see another date, [Sept. 29]. Why was it changed? Our [Standard Operating Procedure] says that each PUA applicant is contacted by a coordinator to explain to them, one on one, why the dates were changed and what information was missing or incorrect."
Usually, she said, nine times out of 10 calls, the applicant understands that the error was made, and from then on, the error is fixed and they won't have any issues each week when they are receiving their weekly claims.
Benavente said her department is going to try to catch up first with the Sept. 29, Oct. 6, and Oct. 16 applications or payments this week.
"Every week, we do have payment dates issued on the portal, but we want to make sure that each application, as I mentioned, is adjudicated properly," she added.
Staffing
Secretary Benavente said  nearly 100 people are working on PUA applications, including the current CNMI DOL staff and over 60 PUA coordinators who are focusing 100% of their time on the program.
These also include people at the call center, specifically 18 staff members who are managing 17 lines and seven managing the portals.
"So when callers call now, they can actually get an application adjudicated while they're on the phone," Benavente said. "This system is helping us out a lot better because the callers are not having to call back 10 times every week. We can actually have the staff right there at the call center assisting the claimant with their calls."
She added, "We've been very fortunate that in the very beginning, we were able to borrow some staff from our other sister agencies. We're also able to receive funds from our administration to hire right away before we receive funding."
For PUA inquiries, email info@puamarianas.com or call the following numbers between 8 a.m. and 4 p.m.. Monday to Friday, except on local or federal holidays:
322-8870
322-8871
322-8872
322-8873
322-8874
322-8876
322-8877
322-8878
322-8879
322-8890
322-9190
322-9192
322-9193
322-9194
Additional CNMI DOL telephone lines to call are:
Administrative Services, 664-3196/322-9947
Division of Employment Services, 323-9994/9995
Enforcement, 322-9940/9941
Benefits Payments Control Unit, 322-9943/9944
PUA Fraud Hotline, 989-9095
Administrative Hearing Office, 664-3290/3291
OSHA, 664-3156/3157
WIA, 664-1708/1709