A lot recipient  has three years to build a dwelling, which must have a restroom and a kitchen.
If permittees have not built a home on their homestead lots, have neither used the lots for over three years nor resided on them, DPL will issue warning notices.
If a permittee receives a notice of revocation, he or she could file an appeal with a DPL hearing officer.
If the appeal is not considered by the hearing officer, the permittee can file a final appeal with the DPL secretary.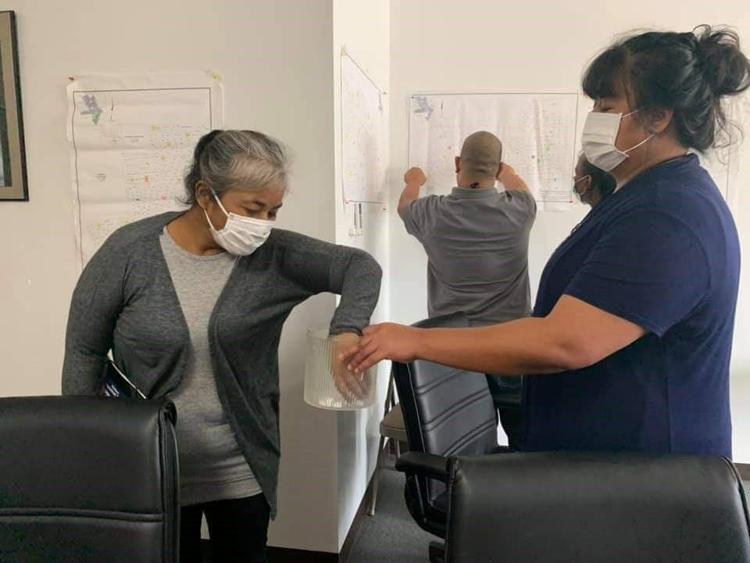 The Department of Public Lands held a homestead lottery on Tuesday in the DPL conference room. DPL photo
However, in most cases, the hearing officer grants additional time to a homesteader who is able to adequately explain his or her circumstances.
DPL at the same time recommends that homesteaders surrender their homestead lots if they do not have the financial means to erect a dwelling.
For Saipan, As Gonno, Koblerville and i'Denni are the next proposed homestead subdivisions while Kagman and Kannat Tabla are potential homestead sites.
On Tinian, Marpo Heights and portions of Kastiyu are potential sites; on Rota, Mus and Finafa.
DPL, which has not accepted homestead applications for Saipan since 2006 when a moratorium took effect due to lack of funds, is currently reviewing applications from late 1993 to early 1994.
DPL at the same time is asking lawmakers to appropriate funds for the infrastructure that new homestead subdivisions need.
DPL said it cannot issue homestead lots if infrastructure is not in place, nor can it use money from land leases to pay for infrastructure.
Funding for infrastructure must be appropriated by the Legislature through the general fund, DPL added.
DPL does not receive any funding from the CNMI general fund. The department's operation expenses are funded by a portion of the income generated from land leases. The rest of the income is remitted to the Marianas Public Land Trust, which invests it on behalf of all NMDs.
For more information, contact the DPL Homestead Division at 234-3751 and/or visit www.dpl.gov.mp