"There are quite a few things that we need to take into consideration," he said. "They are in transition now. I am waiting for the transition report."
He added that he has supported NMTI "since day one," noting that this has been the case since the late businessman Anthony Pellegrino and Vic Cepeda opened the nonprofit trade school.
"I've been supporting NMTI since then and I've seen them grow. I'm so happy with the growth that they've had," Torres said.
At the same time, he said that the CNMI needs to look at its current situation in light of the Covid-19 pandemic, and the over 9,000 individuals who are unemployed.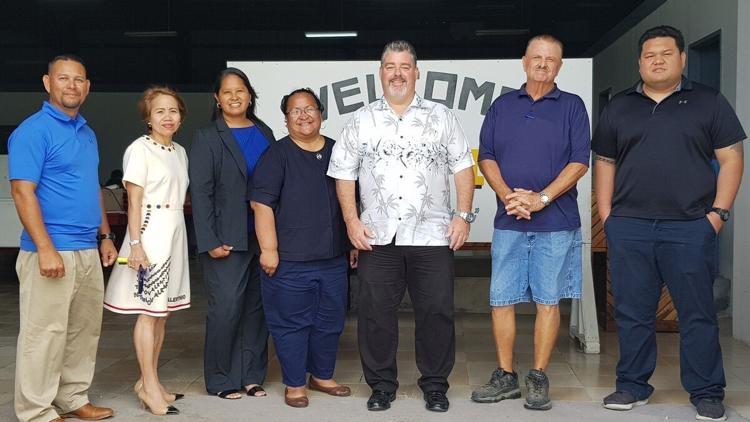 This pre-Covid-19 file photo shows the Northern Marianas Technical Institute trustees, from left, Ray Pangelinan, Irene Holl, Catherine Attao, Carmelita Faisao, Mario Valentino, Rick Kautz, and Derron Mendiola. Marianas Variety photo
"We need to look at [what the new proposal is in] the NMTI transition report," the governor said.
He said because NMTI is a trade school its students cannot easily transition into online courses to obtain their certificates.
"So I'll be waiting for their transition report and then I guess we'll see what their proposal is, and then we'll go from there," he added.
At the NMTI board  meeting on Oct. 9, only two of the seven board members —  along with NMTI chief executive officer Agnes McPhetres — were present. The meeting had to be canceled due to a lack of quorum.
The main funding source for NMTI, which is now a government entity, are the CW fees.
McPhetres has said that NMTI has 300 active students, but has not recalled its 23 furloughed employees due to lack of funds.