Chaired by Robert T. Torres, the council board handed to Nielsen's widow, Lucy Deleon Guerrero Nielsen, a resolution thanking Daniel Nielsen for his service, contribution and dedication to the humanities.
The council also expressed its deepest appreciation to Daniel Nielsen "as a man of faith, purpose, service, and dedication who has left his indelible imprint with a roster of programs whose fruits we enjoy today."
These include the Upward Bound Program; the education tax credit program; the special education program; the Joeten-Kiyu Public Library programs; and "the institution for which we are here celebrating and honoring his vision and work: the Northern Marianas Humanities Council."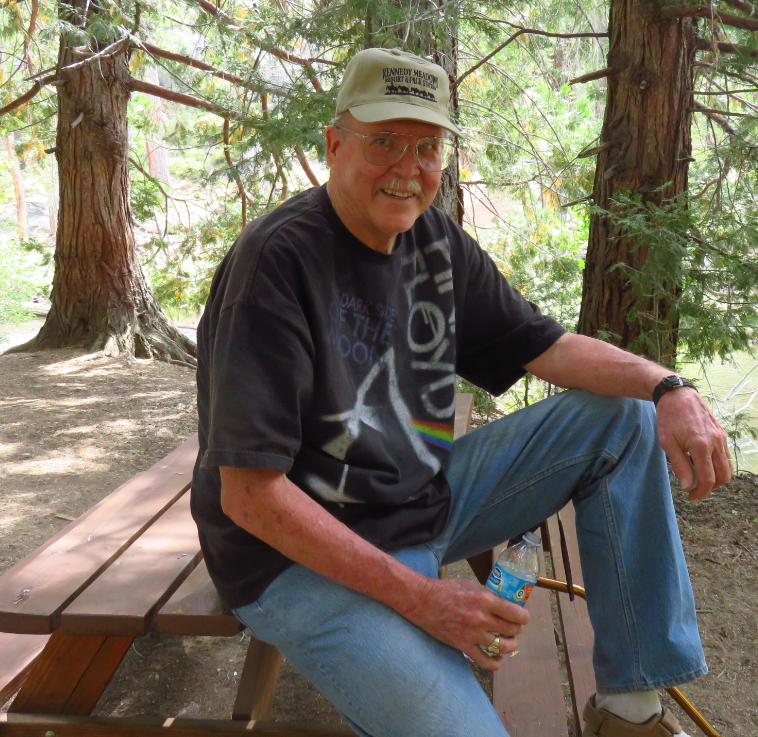 Mrs. Nielsen thanked the council "for all the kind words."
She said her husband "was faithful to the talent that God gave him. He gave more than 100% back."
She said her husband was a kind person and grateful to God for the gifts that God gave him.
"So I like to believe that when he died, God said to him, 'Welcome faithful and loyal son, you have done well.'"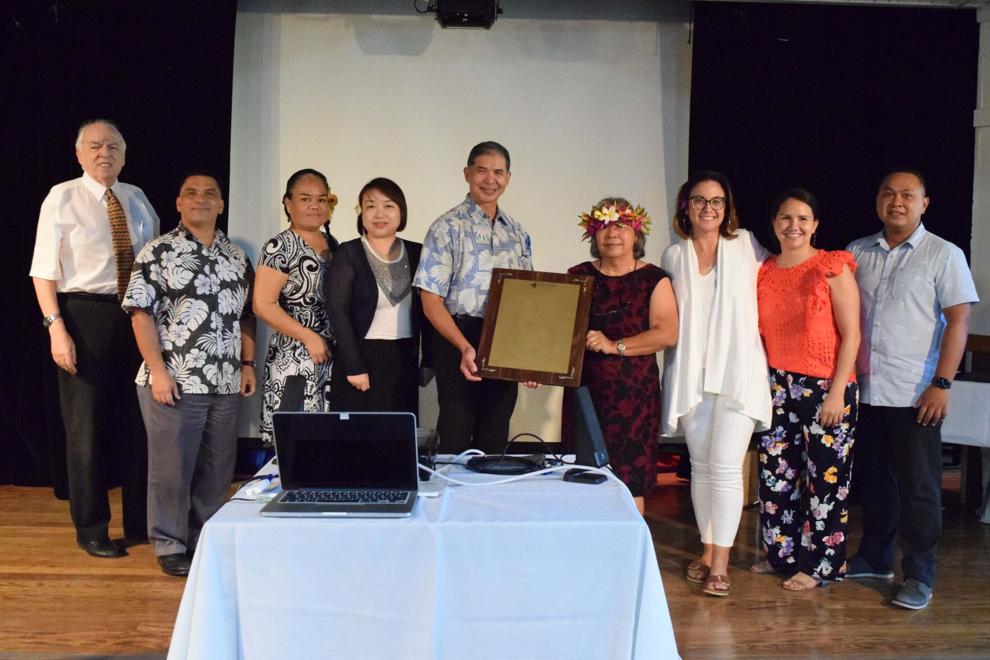 Lucy DLG Nielsen, fourth right, receives a resolution from Northern Marianas Humanities Council Chairman Robert T. Torres, center, during the 23rd Governor's Humanities Awards ceremony on Saturday at the Pacific Islands Club's Charley's Cabaret.  From left, council board members Michael A. White, Allen M. Perez, Carolyn Hosono, Ni I. Deleon Guerrero, Torres, Nielsen, board secretary/treasurer Tracy M. Guerrero, vice chair Theresa H. Arriola and board member Lee B. Tenorio. Photo by Emmanuel T. Erediano
Former Northern Marianas College President Agnes M. McPhetres said it was Mr. Nielsen who wrote the proposal for the creation of the council in 1991 that was submitted to the National Endowment for the Humanities.
She said Mr. Nielsen was a great person who had a vision.
Mr. Nielsen served on the council board  from Nov. 3, 1991 to March 11, 1994 and was its chairman from June 12, 1992 to March 4, 1994.
After his retirement from the CNMI government, he joined the council as its program coordinator in 1994 and served in that position for about three years.
He was "a prolific and purposeful grants writer who sought, applied for and successfully administered grants for the CNMI." 
Originally from California, Mr. Nielsen came to Micronesia in 1973 "as a young, energetic and wide-eyed young man who had joined the Peace Corps."
He spent two years in Chuuk. After his service with the Peace Corps, he remained in Micronesia. He worked for a year on a cargo ship  and then he started his life in the Mariana Islands on Rota, teaching English at the island's high school.  The Marianas at the time was  a district of the Trust Territory of the Pacific Islands, which was administered by the U.S.
Mr. Nielsen later moved to Saipan to work as special education director.
It was during a local backyard barbecue at Agnes M. McPhetres' house when he met Lucy who became his wife. They have two daughters, Leilani and Larissa. 
"Dan lived his life with simple values," the council resolution stated. "Dedicated in faith, he commended this quote by Reinhold Neibuhr to his family in their home with the Serenity Prayer: 'God grant me the serenity to accept the things I cannot change; courage to change the things I can; and wisdom to know the difference."  For Dan Nielsen, the CNMI was home. He loved our islands, our people and we loved him back.  On the hour of his calling, Dan called friends and family to let them know as he shared saying, 'My life was so blessed. God was good to me.  We have to return that goodness to God by being good people.'  In sum, Dan exemplified the humanities and his singular dedication to service and contribution in education and lifelong learning."