The training vessel, which has 310 crewmembers, arrived on Wednesday and will depart Friday morning, Ono added.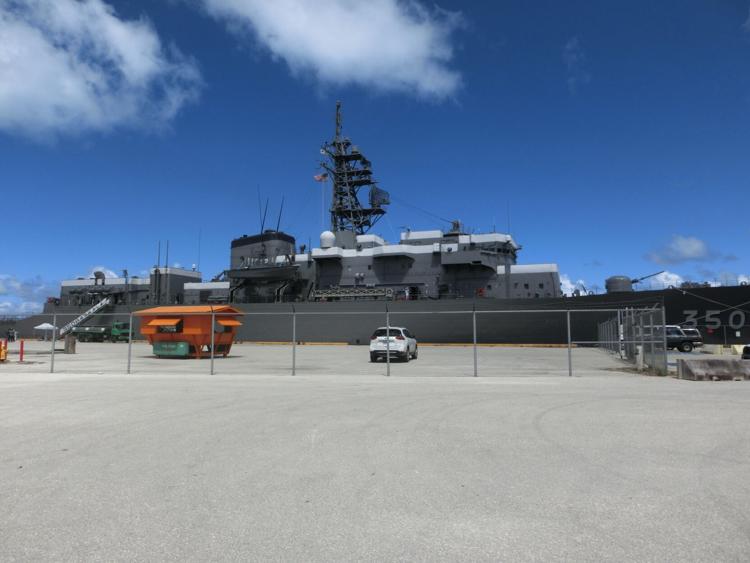 JDS Kashima at the port of Saipan. Contributed photo
He said prior to its arrival on Saipan, Kashima visited Nome,   Anchorage and Pearl Harbor for the purpose of resupplying and refueling.
"Activities have been limited due to [the] current situation with [the] Covid-19 pandemic, but for such a remarkable occasion, the Consular Office of Japan in Saipan, the Japanese Society of the Northern Mariana Islands, the Japan Saipan Travel Association, the Saipan Awaodori Team, and traditional Carolinian and Chamorro dancers have hosted a welcoming ceremony at Charlie Dock," the consul said.
After departing Saipan, the vessel  will return to Japan, Ono added.