THE Marianas Visitors Authority board unanimously voted to support a travel bubble and corridor program to bring in long-stay guests from South Korea as early as Jan. 8.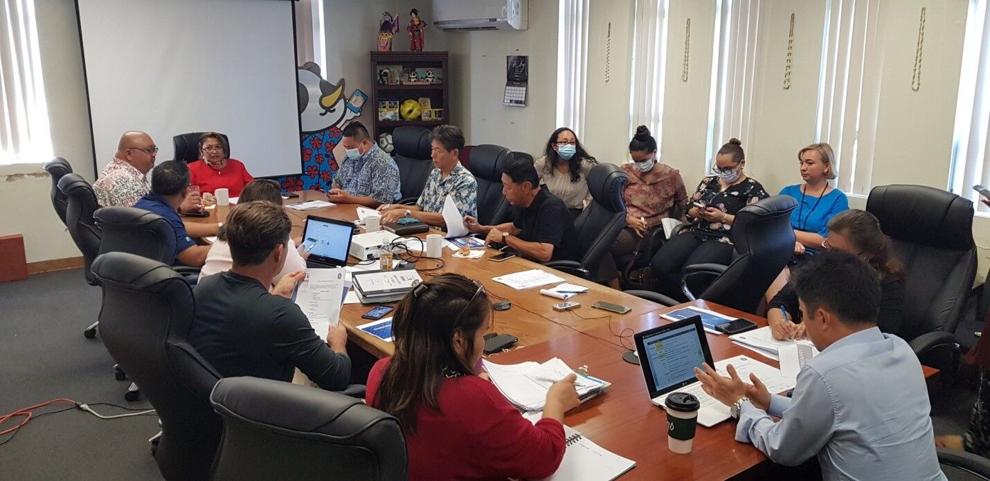 E-Land chief executive officer Brian Shin presented the travel bubble plan to the board during its meeting on Wednesday that was also attended by Gov. Ralph DLG Torres.
Shin believes that there is a high demand among South Koreans, especially senior citizens and retirees, for travel to warmer destinations during the winter months and play golf.
He said in South Korea, the Commonwealth is known as "a safe place."
He added that an Airbus 321 charter flight with a maximum of 100 passengers will be operated by either Jeju Airlines or Asiana Airlines.
This would be a $55,000 marketing investment that will come out of  the MVA Korea budget if the seats are not filled.
If the 100 seats are filled, this would relieve MVA of the $55,000 cost share requirement.
The charter flight, however, still needs to be approved by the South Korean government. The flight, moreover, will not include transiting passengers.
Travelers flying into the Commonwealth must have a negative polymerase chain reaction, or PCR, test at least seven days prior to their arrival in order to be granted entry.
They will still be tested upon arrival, then transported to the Pacific Islands Club where they will be quarantined for five days. They will not be allowed to go outside of their guest rooms until they test negative on the fifth day of quarantine.
Department of Public Safety personnel will be responsible for enforcing the quarantine rules.
Once the visitors test negative, they will be allowed to use the facilities of the club, as well as the Coral Ocean Point golf course.
Employees at both hotels will be isolated from the community as well, to further minimize the chances of transmission.
Once visitors test negative a third time, they will be released and moved to Kensington Hotel Saipan.
PIC, Coral Ocean Point and Kensington are owned and managed by E-Land.
Shin said the proposed three-layer testing is more stringent than what is required by United Airlines inbound flights because United passengers are not required to have a negative PCR test upon entry.
Should a traveler contract the virus during their stay in the Commonwealth, he or she will be compensated, Shrin said.
Gov. Torres, for his part, said the health and safety of the community are still the CNMI's top priority, adding that the islands' Covid-19 system works and will not change when visitors arrive.
This "new norm of tourism," he said, is a calculated risk, a product of several long discussions between major stakeholders, but it also takes into account the concerns of the community.
He said CNMI Covid-19 Task Force Chairman Warren Villagomez and Commonwealth Healthcare Corporation Chief Executive Officer Esther Muna have had multiple discussions about a travel bubble plan with South Korea.
He said the intent is to gradually and safely reach out to other destinations such as Japan.
The local tourism industry was shut down in March because of the Covid-19 pandemic.