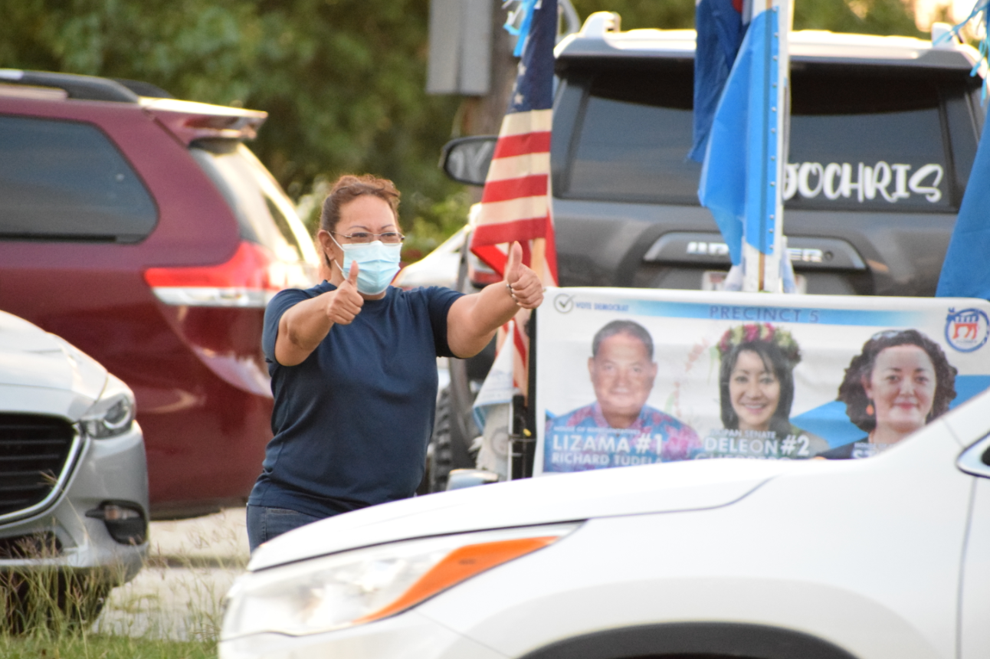 Rep.-elect Celina Babauta gives the thumbs-up sign.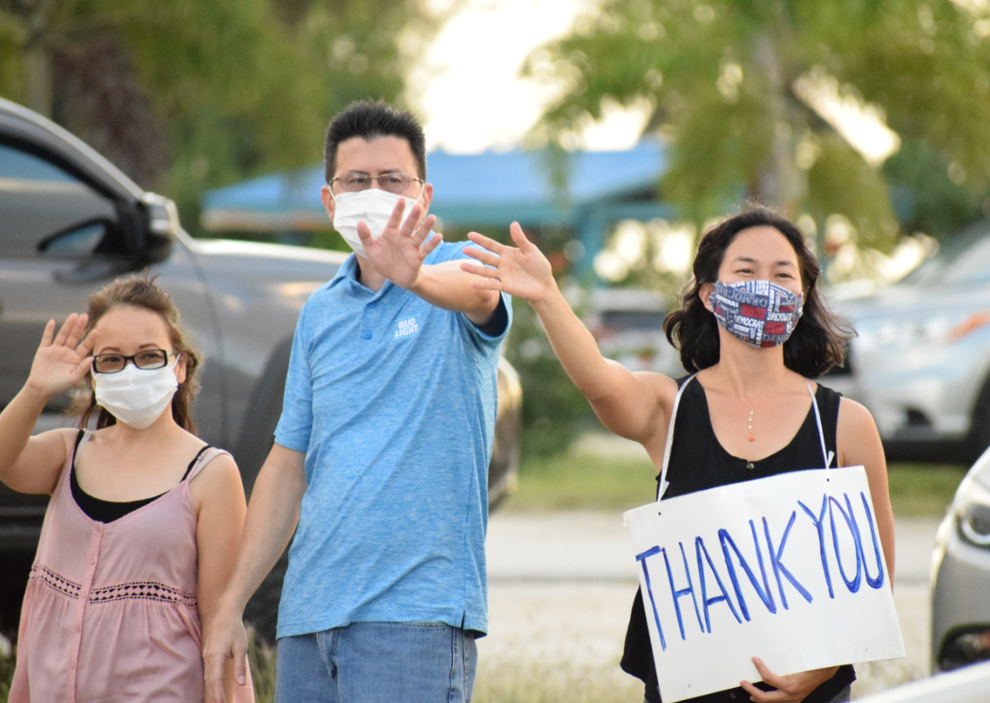 Rep.-elect Edwin Propst, center, with wife Daisy, left, and re-elected Rep. Tina Sablan.
Saipan Sen.-elect Edith Deleon Guerrero, right, and supporter Connie Togawa.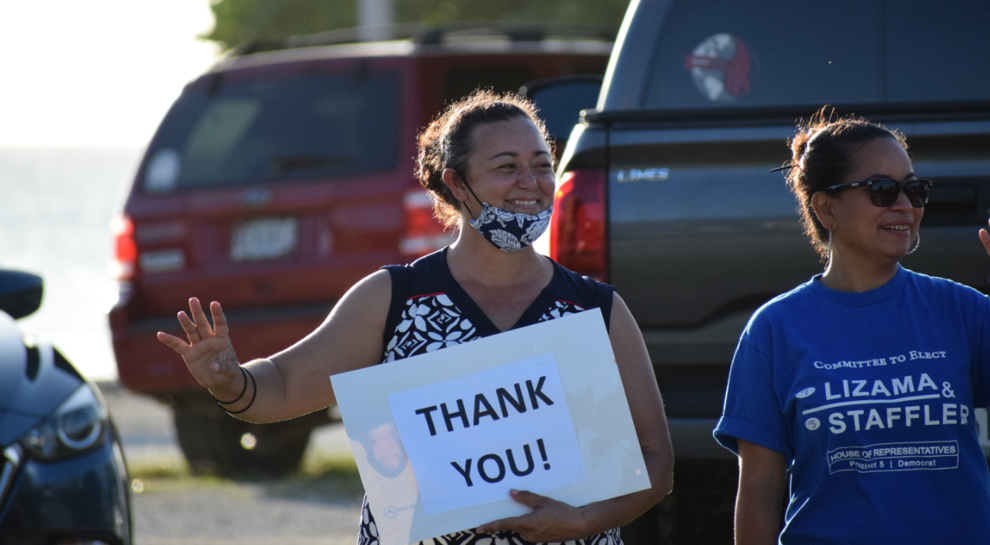 Rep.-elect Leila Staffler, left, with a supporter.
NMI Democratic supporters hold "Thank You" signs.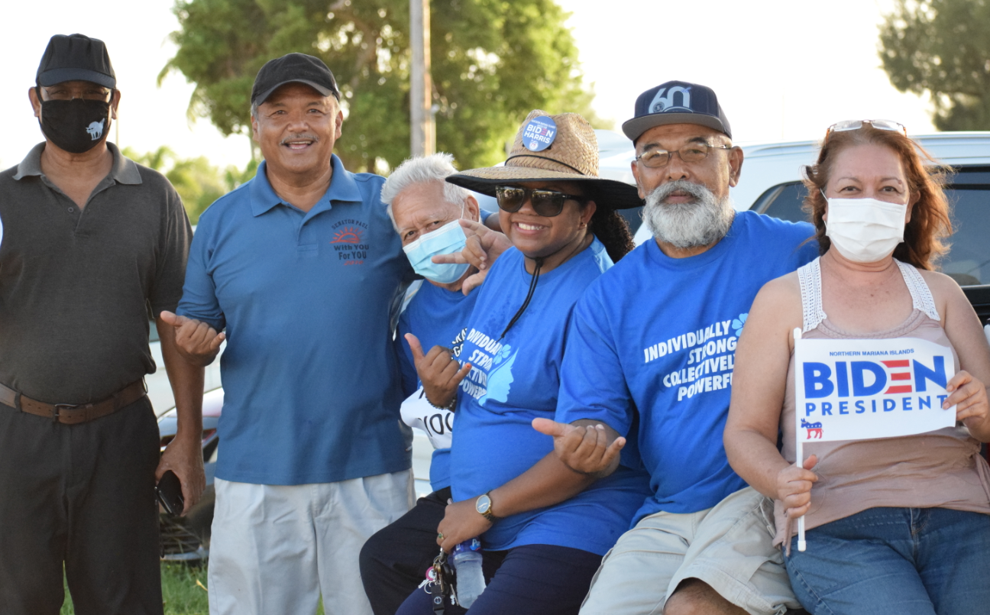 Re-elected Sen. Paul A. Manglona of Rota, second left, with NMI Democratic Party Chairwoman Nola Hix, center, and supporters.
Precinct 1 candidates Antonio "Potu" Cabrera, 2nd left front row, and Peter Muna right, with family members.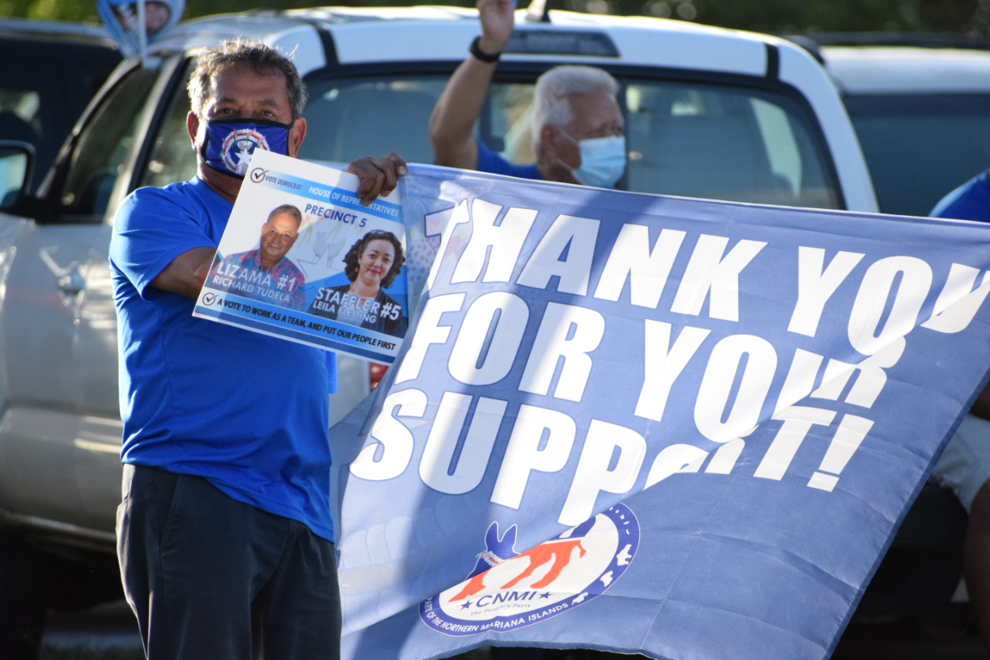 Re-elected Rep. Richard Lizama, left, holds a "Thank You" banner.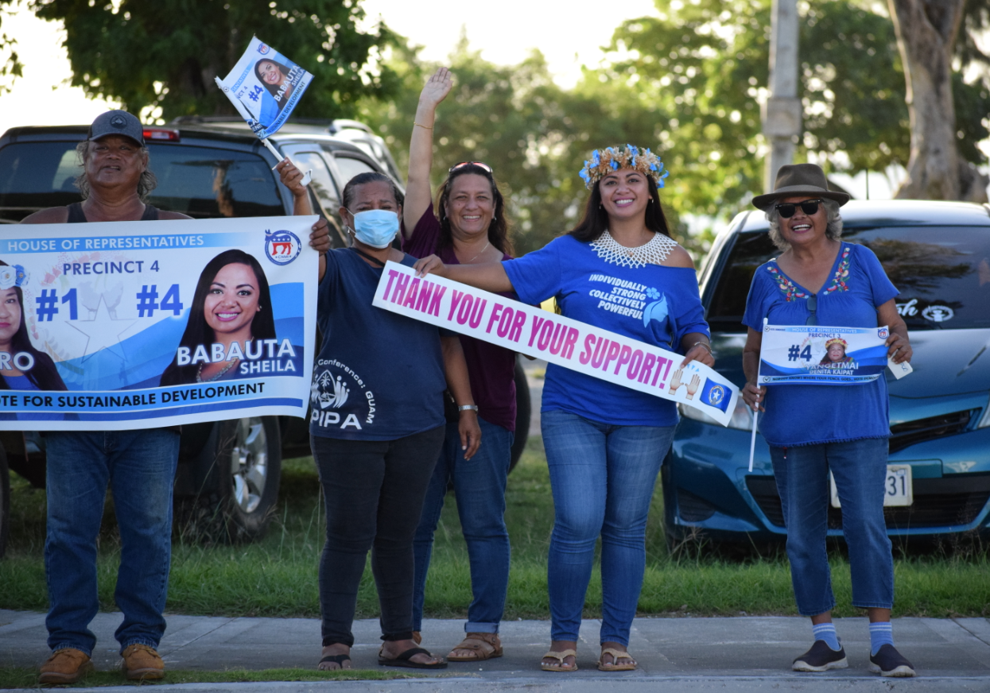 Re-elected Rep. Sheila Babauta, second right, with family members and other supporters.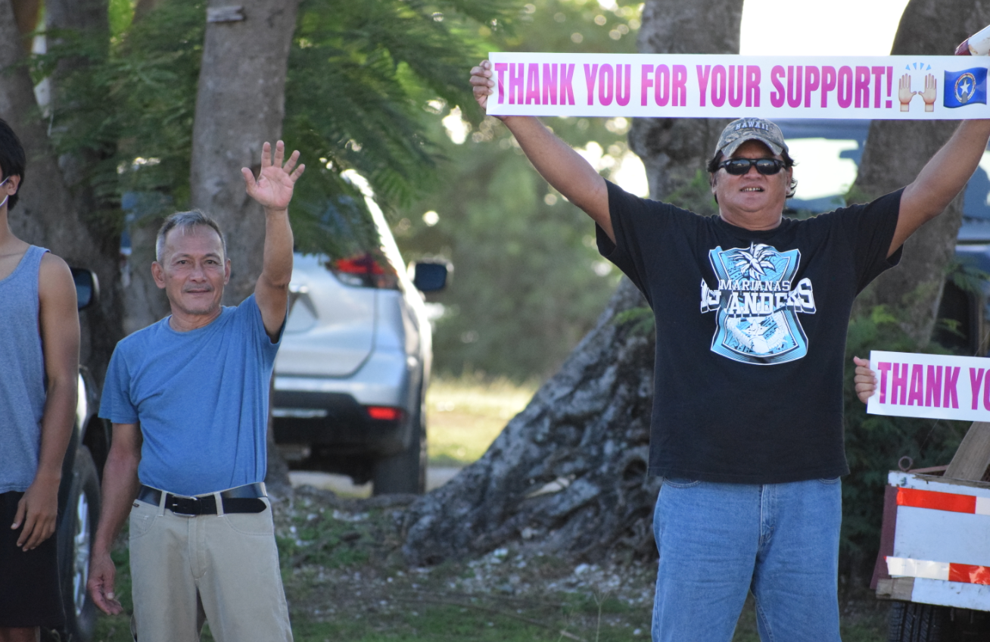 Rep.-elect Vicente Camacho, left, and a supporter.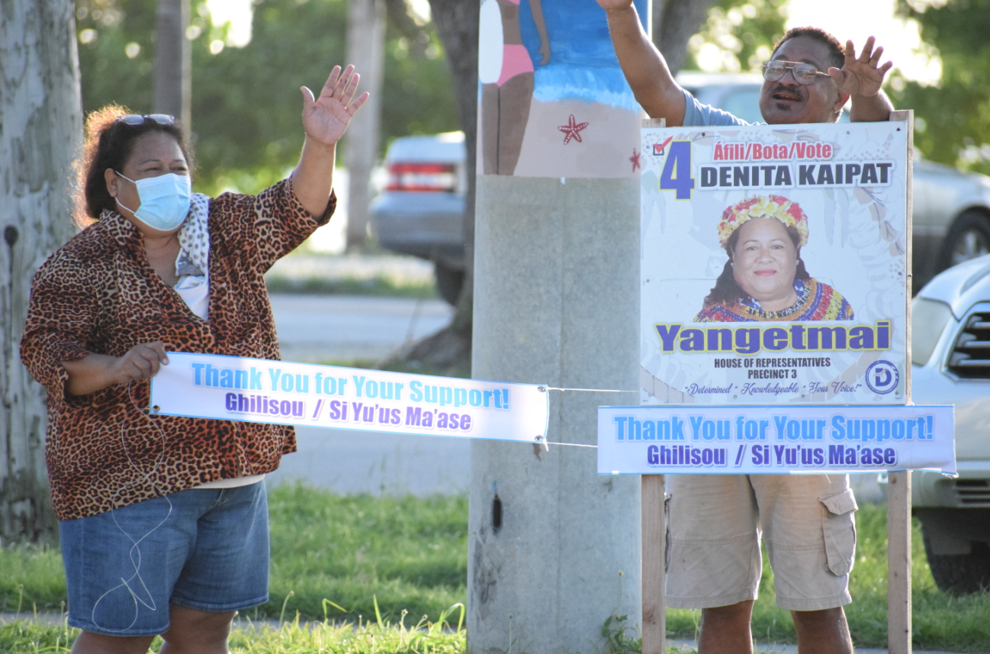 Rep.-elect Denita Yangetmai and husband, former Yap Lt. Gov. James Yangetmai, wave at motorists.