"As a candidate, I am a firm believer in multiple casino licensees, not like what we currently have," he added.
A former Department of Public Works employee for 14 years, Mendiola is one of the furloughed employees of Imperial Pacific International LLC, the exclusive casino licensee on Saipan.
Mendiola said he is also a proponent of renewable energy sources such as solar and wind power.
"I am for renewable energy for every home in the NMI," he added.
Mendiola said the only issue he sees with the companies providing solar panels on island is that they are not providing or selling battery for storage.
To generate more revenue, Mendiola said the CNMI should look into the possibilities of a fishing industry and deep-sea mining.
"We have a very huge ocean territory from North to South. Our islands are good for fishing industry…and we have sea bed minerals that can generate millions and millions of dollars by offering them to U.S. certified companies first," Mendiola said.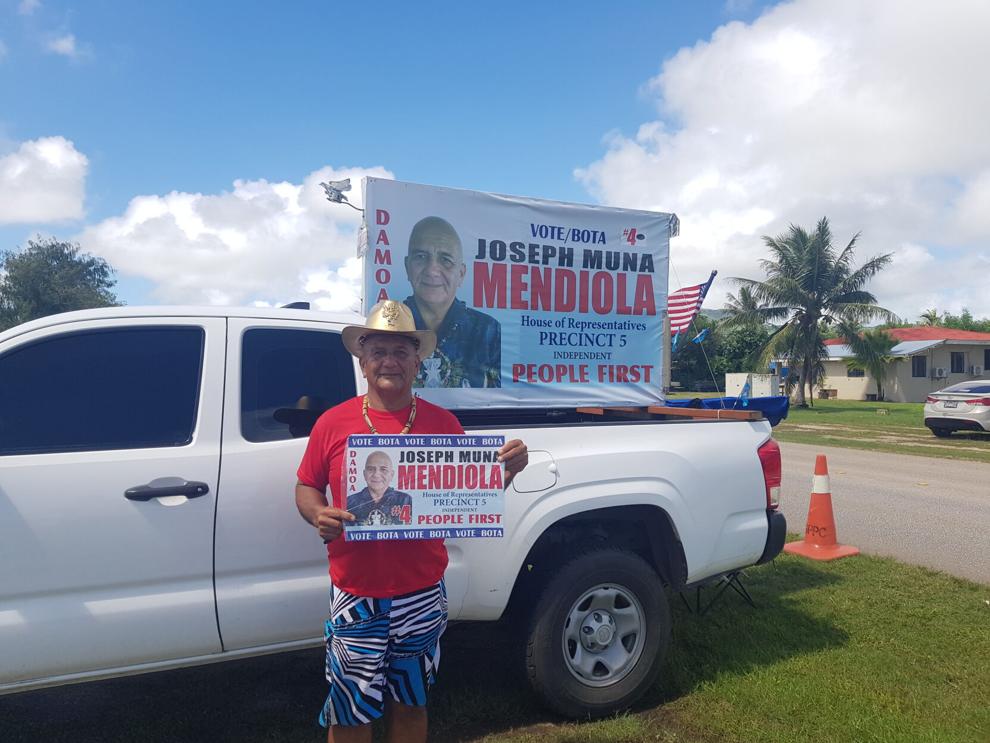 Joseph Muna Mendiola, Precinct 5 Independent House candidate, favors the issuance of multiple casino licenses on Saipan. Photo by Bryan Manabat
"Personally, I also want companies from Japan and South Korea to invest in the CNMI," he added.
As of Thursday, he had already  visited 847 homes since he started campaigning seven months earlier.
"I've met over 2,300 individual voters and I've sat down with them and I have heard their concerns, their pain, suffering and anguish," he said.
Mendiola said these include individuals who have not received their Pandemic Unemployment Assistance checks. "I am not supporting the way the current administration is handling the situation right now," he added. 
Mendiola said he will fight for his constituents if elected into office.
He currently operates a farm plot and, with his wife, runs a fast food business in Kagman I.