Crisostomo, who has been charged with burglary, theft, and criminal mischief, was previously on pre-trial release to a third-party custodian.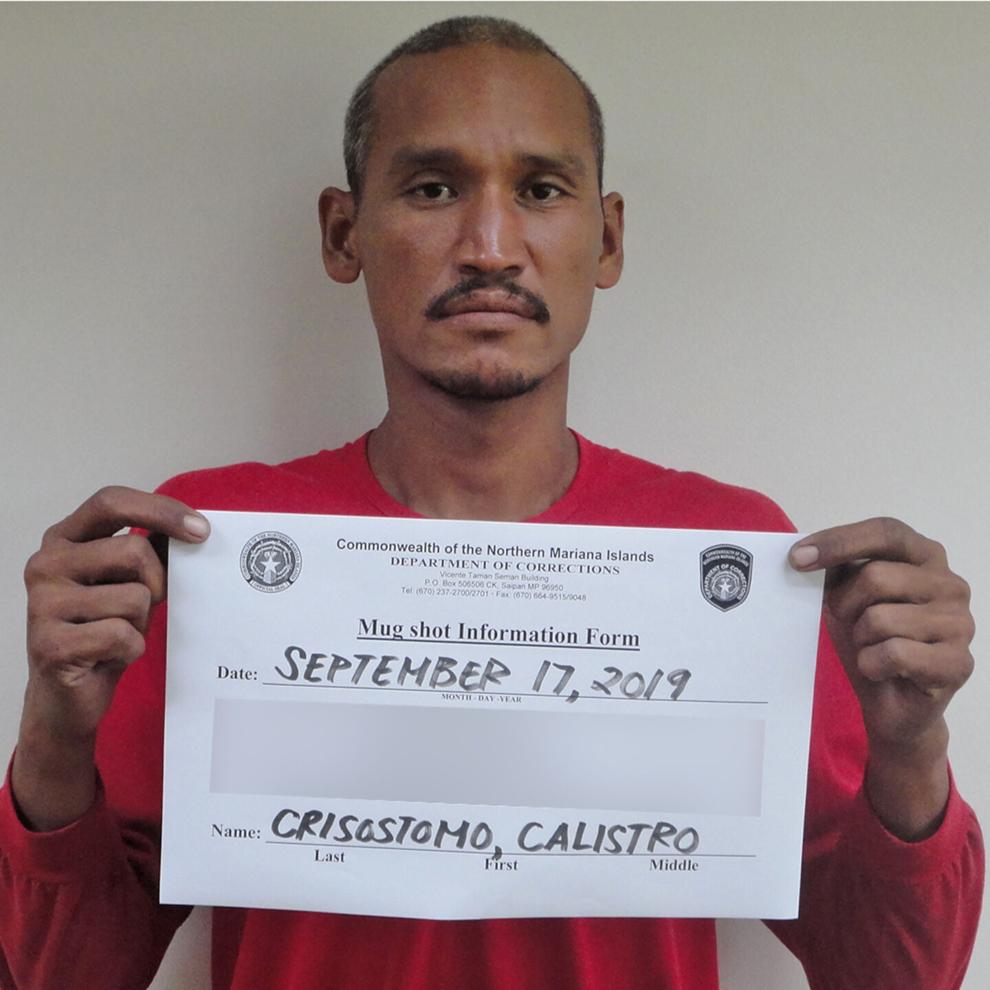 Calistro A. Crisostomo He was accused of shattering a side window of a tour van at the Grotto Dive spot parking on Sept. 12, 2019 at 4 p.m. and burglarizing the vehicle.
Recently he was rearrested for assaulting his godfather in Koblerville.
Crisostomo posted the $2,000 cash bail imposed by Superior Court Associate Judge Kenneth L. Govendo and is currently out of custody.
In his new case, Crisostomo was charged with assault and battery, disturbing the peace, and contempt of court.
The contempt charge is for violating the conditions of his release from the robbery case.
Crisostomo is represented by the Public Defender's Office and has asked the court to postpone the hearing on the government's motion to revoke bail in his robbery case.
Assistant AG Heather Barcinas said the new allegations against Crisostomo are justification to revoke his pre-trial release because it involves a complaint of violent nature.
Crisostomo is a danger to the community, Barcinas said. 
She requested the court to not delay the review of Crisostomo's pre-trial release.
Barcinas also noted that Crisostomo posted the $2,000 cash bail on May 15 without a third-party custodian and without any supervision.
The government intends to provide testimony to disqualify the current third-party custodians as they are not suitable third-party custodians, Barcinas added.
"Just as the Public Defender's Office and all defendants are afforded a bail modification hearing within 24 hours of requesting it, the Commonwealth would request the same courtesy in addressing bail, especially when the allegations involve committing further crimes while on pre-trial release," Barcinas added.
According to the declaration of probable cause in support of the issuance of an arrest warrant filed by DPS, Calistro was sitting with his sister's boyfriend on a picnic table by the garage on the morning of May 4 when the victim pulled in a vehicle.
Crisostomo then became mad, started yelling profanities as he walked toward his godfather, police said.
A witness told police that Crisostomo pushed the victim's face, knocking of his sunglasses. As the victim tried to leave, Crisostomo threw a piece of wood at the victim's car, the witness said, adding that the defendant also attempted to throw a rock at the vehicle, but he missed.
Judge Govendo previously scheduled a preliminary hearing for Thursday, May 21, 2020 at 1:30 p.m. for the assault case, and the arraignment for June 1 at 9 a.m.