"Remember the suffering and the frustration. Remember the unfairness. Remember the waste and abuse. Remember the intimidation and retaliation. Remember the lies. Remember, too, that we have choices: in how we vote, whether we educate ourselves and each other about the issues we care about and the candidates who are running, whether we stand for public office ourselves or work for causes we believe in," said Sablan who is seeking a second term in Precinct 2 as a Democrat.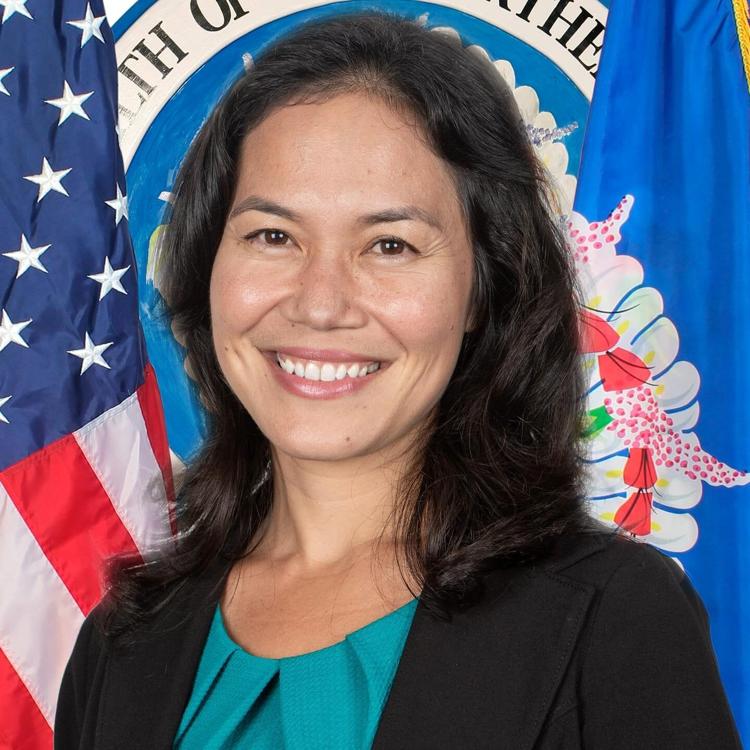 In an over 1,700-word article she posted on her Facebook page with the title "A Legacy of Chaos: What They Want Us to Forget," Sablan provided  a "recap of the Republican legacy of chaos in the Northern Marianas in recent years." (https://www.facebook.com/notes/tina-sablan/a-legacy-of-chaos-what-they-want-us-to-forget/10158927015878586)
These included criticisms of the casino license agreement between the government and Imperial Pacific International, the  "broken promises" of IPI, the millions of dollars it owes the CNMI government, the indictment of some of IPI senior executives, the federal raids, "for the first time in CNMI history, on the governor's office, and  the "double-digit" pay hikes for the top elected officials of the CNMI.
She also criticized the hiring of lobbyist Jason Osborne of Turnberry Solutions;  "the shortchanging and scapegoating of the Public School  System"; and the furloughs of hundreds of employees across the CNMI government, many of which, she said, were politically driven.
She likewise criticized the "prolonged delays and continuing glitches in the issuance of desperately needed federal unemployment assistance," and the "illegal overtime and double pay to cabinet members and  other public officials in times of disaster, austerity, and mass furloughs."
Moreover, she alleged that "millions of dollars in Covid-19 emergency contracts were awarded to the politically connected, including friends and campaign donors of Governor Torres."
She noted that the travel expenditures of the executive branch  "have ballooned by 152%, from $4.6 million in 2015 to $11.6 million in 2018, according to a recent report by the public auditor."
"Governor  Torres alone has spent hundreds of thousands of taxpayer dollars in illegal first-class travel, as well as reimbursements for many extravagant  and questionable expenses," she said.
She also mentioned "the governor's promotional trip/family vacation to the Northern Islands in the summer of 2020, using scarce government resources and government personnel."
"The costly trip," she added, "took place during a public health emergency and the worst economic crisis in the Commonwealth's history."
Sablan said government spending is "out of control" with "four straight years of deficits: $8 million in 2017, $26 million in 2018, $88 million in  2019, and $85 million in 2020."
She said, in August 2018, "a few months before the general elections, and despite clear signs that the government and IPI were already in deep financial trouble, Governor Torres gave a State of the Commonwealth Address, accompanied by colorful and misleading charts, in which he proclaimed a 'strong' economy and a fiscal surplus, and mentioned the word 'progress' 24 times."
She said these are "just some of the things the GOP and its leadership want us to forget."
However, she added, "we have choices: in how we vote, whether we educate ourselves and each other about the issues we care about and the candidates who are running, whether we stand for public office ourselves or work for causes we believe in. It is up to each of us to decide how we participate in our democracy and contribute to the betterment of our community. We always have choices."
This government, she said, "belongs to all of us, and we have the power to change it."