Crisostomo appeared before Superior Court Associate Judge Kenneth L. Govendo on Monday for a bail hearing and was charged with assault and battery, disturbing the peace, and contempt of court in the new case.
The judge set bail at $2,000 cash.
According to the declaration of probable cause in support of the issuance of an arrest warrant submitted by a police detective, Crisostomo was sitting with his sister's boyfriend by the garage on a picnic table on the morning of May 4 when the victim pulled in a vehicle in front.
Police said Crisostomo became mad, started yelling profanities, and walked toward his godfather.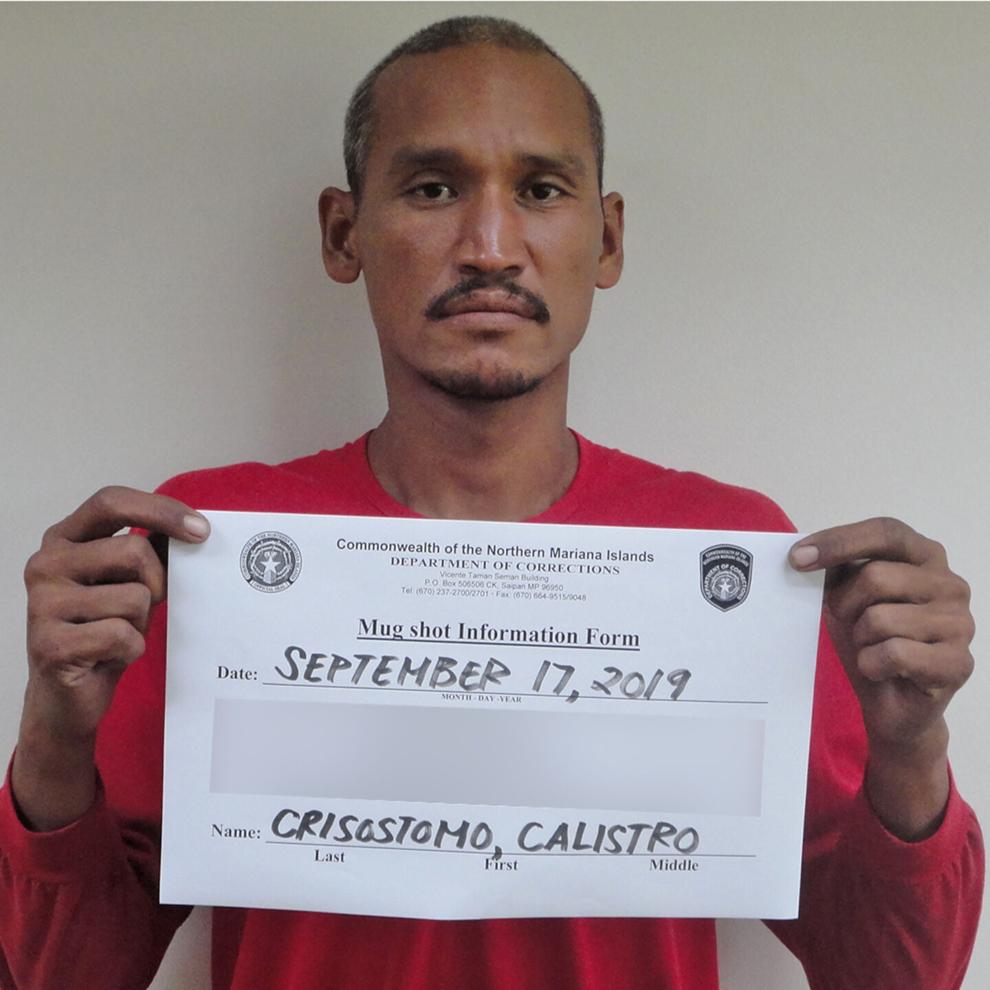 A witness told police that Crisostomo pushed the victim's face knocking off his sunglasses. As the victim tried to leave, Crisostomo threw a piece of wood at the victim's car. He also attempted to throw a rock at the vehicle, but he missed.
Police said Crisostomo violated the conditions of his release from a previous case and is thus in contempt of court.
Judge Govendo scheduled the preliminary hearing for May 21, 2020 at 1:30 p.m.  and the arraignment for June 1 at 9 a.m.
The Public Defender's Office was appointed to represent Crisostomo while Assistant Attorney General Chester Hinds appeared for the government.
Crisostomo was previously charged with burglary, theft, and criminal mischief.
Police said he shattered a side window of a tour van in the Grotto dive spot parking area on Sept. 12, 2019 at 4 p.m. and burglarized the vehicle.
But the driver saw Crisostomo with the defendant's upper body bent in through the shattered side window. Crisostomo was surprised and dropped two bags from the van as the driver approached him. The bags were owned by the tour company customers and contained personal belongings including foreign currencies.
Crisostomo drove away in a silver Toyota RAV4, but the driver took down its plate number and relayed the information to the police.
Police traced the license plate of the vehicle to the registered owner, a car rental company, which confirmed to the authorities that Crisostomo rented the Toyota RAV4.
Video footage also showed Crisostomo renting the vehicle.
Variety tried to obtain additional information regarding the status of Crisostomo's robbery case, but none was available as of press time Wednesday.