Club president Ladyvir Canape said they collected six bags of trash, which included face masks and gloves.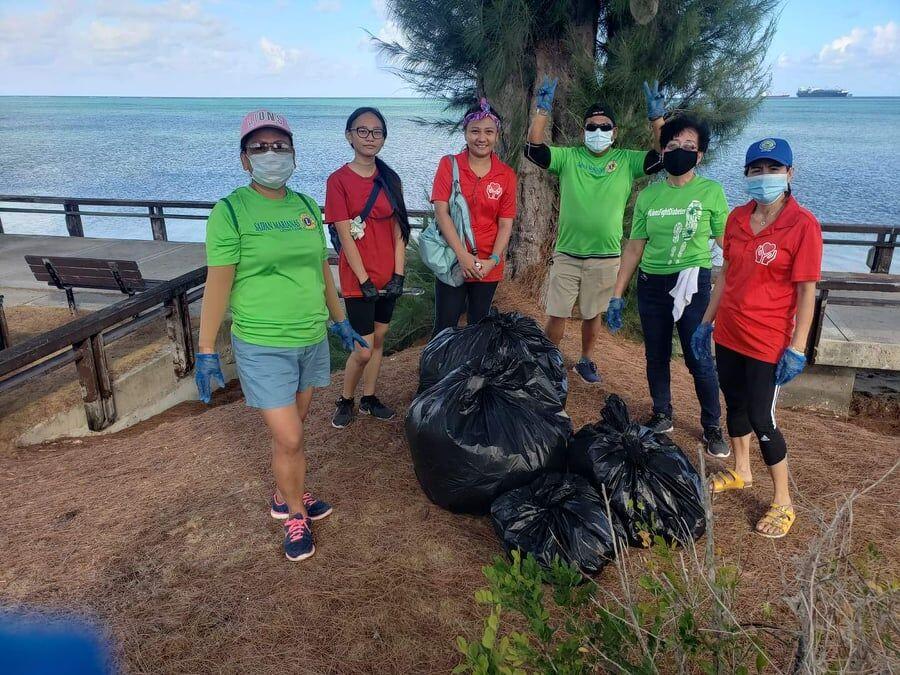 Saipan Marianas Lions Club headed by its president Ladyvir Canape and Friends of CW led by Irene Holl pose after a cleanup drive on Sunday.
Canape said club members and volunteers enjoyed the activity which, she added, is a form of outdoor exercise that helps preserve the environment.
Besides Ladyvir Canape, the cleanup participants included Jhun Canape, Irene Holl, Tess Tan, Martha Badilles, and Ezeth Buenaventura.
Canape said Buenaventura has also expressed her intention to join the Lions Club so she can continue serving the community.