Hofschneider was among 91 officer candidates who earned the rank of ensign during a ceremony held on Monday.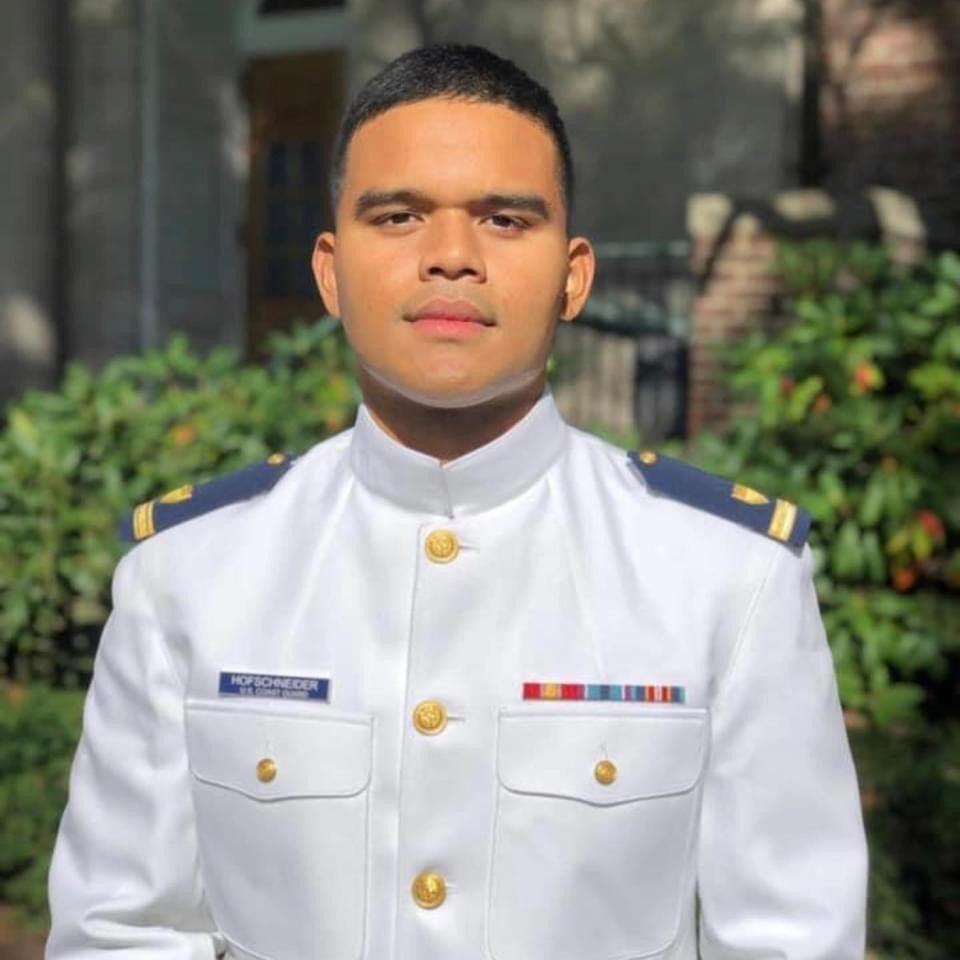 His first assignment is to serve as a deck watch officer on  Coast Guard Cutter Frederick Hatch, a 154-foot fast response vessel that will be delivered to the Coast Guard from Bollinger Shipyards LLC in Florida.
Frederick Hatch is the third fast response cutter to be homeported in Apra Harbor on Guam.
Hofschneider will serve among 24 crew members who will make the inaugural journey from Key West, Florida to Guam, covering a distance of over 10,000 nautical miles.
Upon arrival on Guam, the crew will conduct various Coast Guard missions, including search and rescue, protection of living marine resources, and international partner engagements throughout  Oceania.
Hofschneider earned his undergraduate degree from the University of Guam earlier this year through the  Coast Guard's College Student Pre-Commissioning Initiative, or CSPI, Program.
He is the first to complete the CSPI program at the University of Guam.
Hofschneider is of Chamorro and Chuukese descent and is the son of the late Freddy Hofschneider Jr. and Rinenta Hofschneider.
His older brother, Lt. Freddy Hofschneider III, is also serving in the  U.S. Coast Guard.
For more information about the CSPI program, contact the Coast Guard Honolulu Recruiting Office at 808-486-8677 or visit www.gocoastguard.com