Aguon said the containers were partly hidden near some trees in the area. "I don't know why they can't properly dispose [of] their used cooking oil," he added.
On Saturday, Aguon said he  assisted the Saipan Marianas Lions Club in its cleanup activity at the Sugar Dock beach.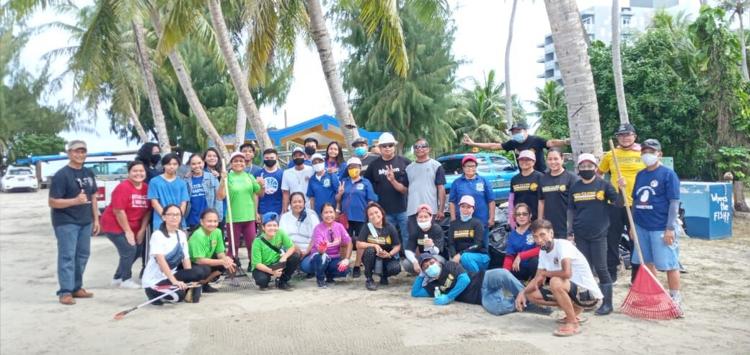 Saipan Marianas Lions Club members pose for a photo with Max Aguon after a cleanup activity at Sugar Dock on Saturday.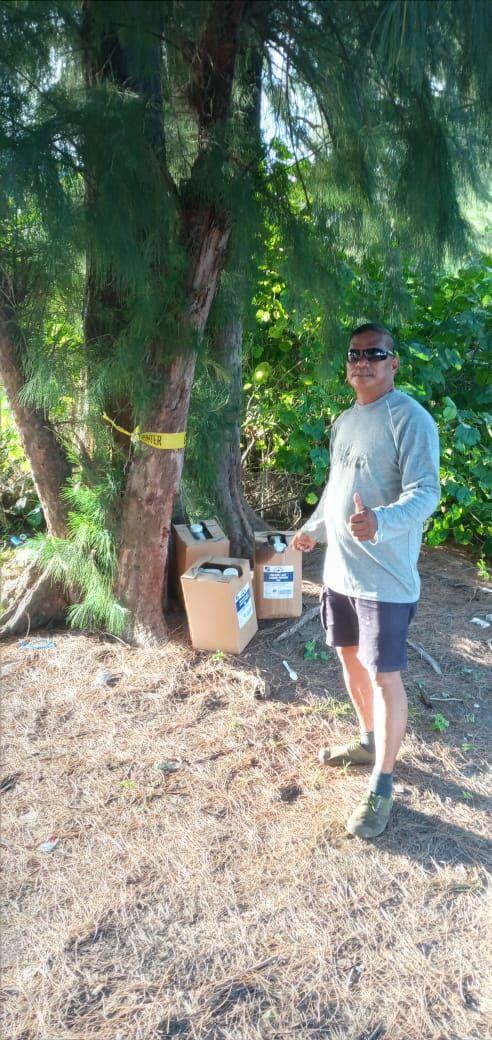 Community volunteer Max Aguon found three containers of used cooking oil in the Sugar Dock beach area on Sunday.
He said the Lions brought their own brush cutters, blowers, rakes and other tools.
According to Aguon, they collected a total of 2,040 lbs. of trash. This included the trash he collected from Koblerville, Pakpak Beach in San Antonio, Minatchom Atdao and Micro Beach over a three-day weekend.
Aguon once again reminds members of the community to dispose of their trash responsibly.