Zajradhara told responding police officers that he accidentally hit his wife with a towel.
The wife, who was still crying and was with an infant, told police that Zajradhara was talking on the phone with a friend and that she got mad after hearing her husband tell the friend that she's lazy, has no job, and has no money.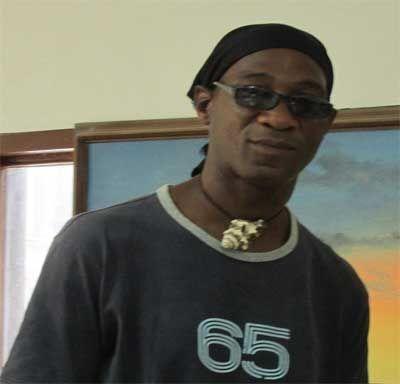 Zaji O. Zajradhara She told police that she wanted to sleep at her mother's house in Susupe with their two children and told Zajradhara so. But she said Zajradhara got mad, grabbed a towel, and hit her in the forehead with it. The woman said she also felt her husband's fist hit her on her forehead.
Zajradhara was brought before Superior Court Associate Judge Joseph N. Camacho on Wednesday for a bail hearing, and was charged with assault, assault and battery, and disturbing the peace. He was released on a $5,000 unsecured or appearance bond and was ordered to return to court on June 1, 2020 at 10 a.m.  for a preliminary hearing and on June 15 at 9 a.m. for his arraignment.
The Office of the Public Defender was appointed to represent Zajradhara while Assistant Attorney General Erin Toolan appeared for the government.
In March 2019, Rep. Janet U. Maratita and five other lawmakers introduced House Resolution 21-5 "to declare Zaji O. Zajradhara, formerly known as Steven Carl Farmer, a persona non-grata in the Commonwealth of the Northern Mariana Islands."
According to the resolution, the Legislature is "cognizant of the malicious and ill-mannered actions of Zaji O. Zajradhara…in his filings of numerous labor claims against various businesses in the CNMI…."
The resolution stated that Zajradhara "has also expressed a violent and threatening nature to such businesses…and to the employees of the Department of Labor…."
The resolution added that Zajradhara was convicted in Wisconsin of receiving/concealing stolen property in 1995 and fifth degree domestic assault in 1997, and was deported from Japan for violating Article 24, Item 4(b) of Japan's Immigration Control and Refugee Recognition Act.