JUAN Sablan Ada Jr., who was on pre-trial conditional release for a drug case, was rearrested on Tuesday by the NMI Drug Enforcement Task Force.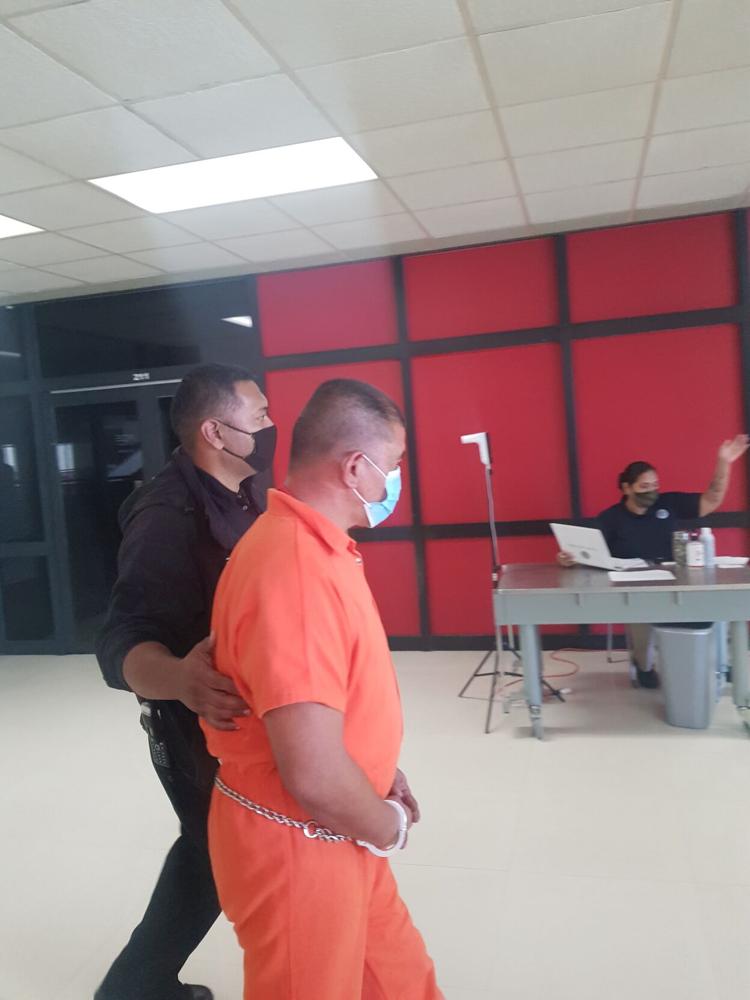 Charged with possession of methamphetamine, Ada was brought before Superior Court Associate Judge Wesley Bogdan for a bail hearing Thursday afternoon.
Assistant Attorney General Samantha Vickery, who appeared for the government, told the court that the charge against Ada carries a maximum sentence of five years' imprisonment and $2,000 fine.
She asked the court not to entertain any bail at this time.
The judge, however, imposed a $50,000 cash bail on Ada while denying the request of the court-appointed counsel, Richard Miller, to release the defendant to the same third-party custodian and remain under house arrest.
The judge remanded Ada to the custody of the Department of Corrections and ordered him to return to court for a preliminary hearing on Jan. 21 at 1:30 p.m. and for arraignment on Feb. 2 at 9 a.m.
According to an arrest warrant, Ada was in a vehicle driven by another suspect, Derek Reyes, who was under surveillance by law enforcement officers on Jan. 12, 2021.
The surveillance team approached the vehicle, a Jeep Wrangler, after it turned into and parked in front of the Toha Supermarket in San Antonio.
Upon approaching the vehicle, the officers saw Ada in the front passenger side. When asked about the whereabouts of Reyes, Ada said he was inside the supermarket.
While securing Ada, "officers observed in plain sight drug paraphernalia on the front driver side door, green leafy substance inside a clear Ziploc bag next to a small digital scale in the center console, and numerous small clear plastic Ziploc bags inside the vehicle."
As Ada was exiting the vehicle, an officer observed a small clear bag fall to the ground. It contained a crystalline substance, which tested presumptive positive for the presence of methamphetamine, court documents stated.
In a freely given statement to the officers, Ada said the small clear bag did not belong to him. He said he saw the small clear bag inside the vehicle and was looking at it when the officers approached the vehicle that surprised him "causing him to drop it in between the center console and the front passenger seat."
During a search of the vehicle, officers found another small Ziploc bag containing a white crystalline substance that also tested positive for methamphetamine.
Asked about the small bag that fell to the ground as he was getting out of the vehicle, Ada said it might have fallen from the seat as he got out.
Ada also told the police that he and Reyes smoked "ice" from a glass pipe before heading to the supermarket.