(MCS) — Last school year, Mount Carmel School launched the very first TED-Ed Club in the CNMI and has since made a significant impression on the main TED-Ed platform.
The MCS TED-Ed Club aims to support students and teachers who wish to discuss, debate, and explore ideas. The club provides a forum for students to develop, present, and record their own original ideas in the form of short, TED Talk-style presentations. Students in grades kindergarten to twelfth grade have been welcomed to join.
Due to the pandemic, Mount Carmel School reformatted its student TED-Talks as pre-recorded video presentations that were published in April 2020 on YouTube. Since then, students like Larry Cruz, whose TED-Talk focused on the topic of toxic masculinity, and Aleia Santos, whose talk focused on new beginnings while living in paradise, have gained recognition from the main TED-Ed stage.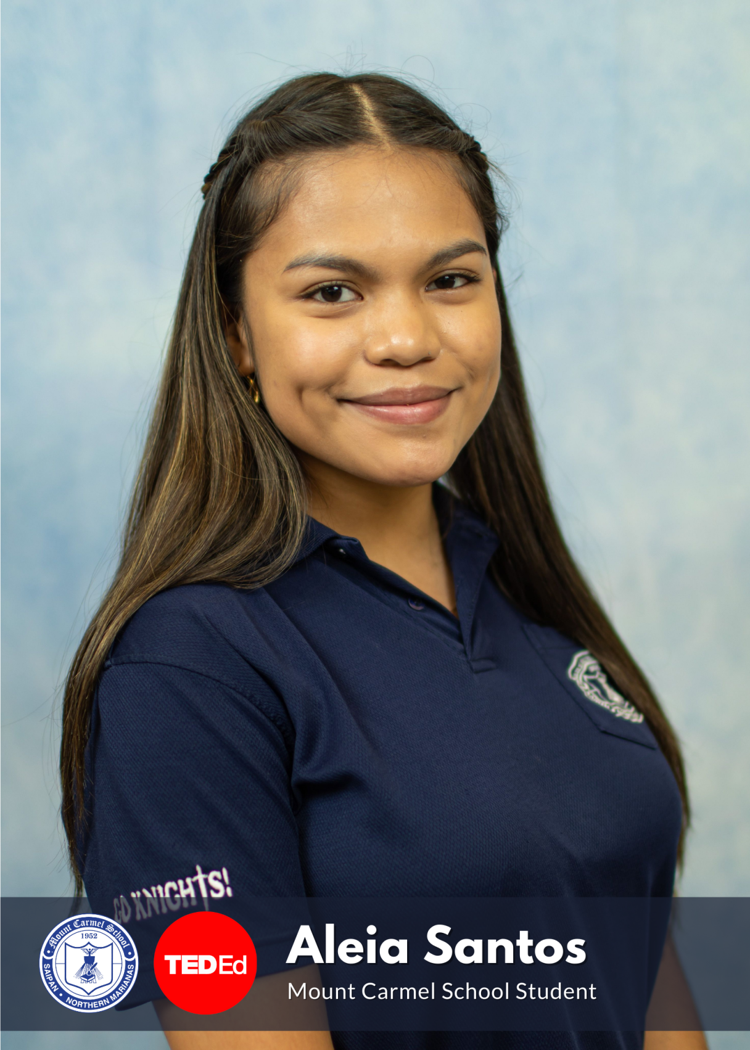 As a result, both Larry Cruz and Aleia Santos have been invited to participate in a virtual event series to celebrate, reflect on, and explore ideas with official TED staff members, including Mr. Bobby Nweke, the speaker and development director from TED Conferences.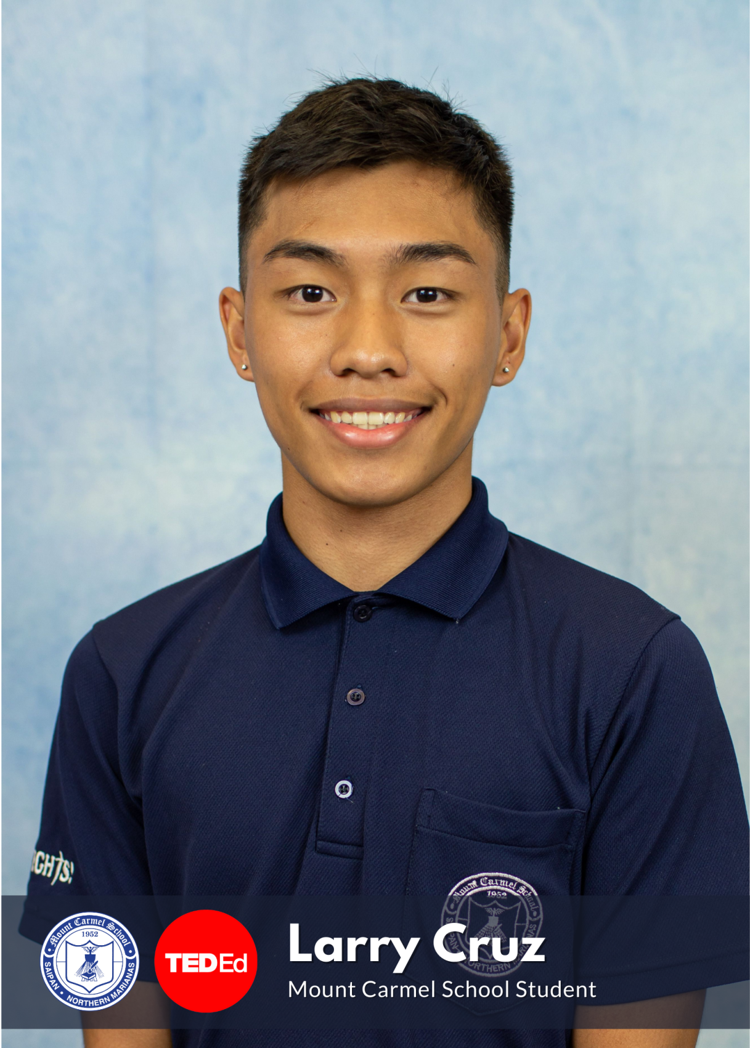 Their participation is intended to help Larry and Aleia share new ideas with their peers as many students are seeking to discuss new and relevant topics on this platform.
"I haven't decided on one idea just yet, but I am continuing to sift through the topics I have," shared Larry Cruz. "I'd like to explore the way this pandemic changed the way students learn and the methods that teachers use to instruct their students. The pandemic has brought a variety of obstacles to our lives, especially as a student who had to learn without going to school. Another topic I've considered was the lack of exposure and education on racial issues and the way certain habits have become normalized here on island. I would like to focus on ways of changing such habits and becoming more mindful of the impact of our actions."
Fellow junior Aleia Santos shared, "I can't decide what I enjoy learning about more: watching passionate speakers present wonderful ideas, or getting a peek into the process of developing those wonderful ideas. Hopefully, Larry and I will be able to get a glimpse of both and use what we've learned to improve our own talks and methods and share with our peers."
TED-Ed Club advisor Dr. Galvin Deleon Guerrero shared, "It gives me immense pride that Larry and Aleia were invited to the TED-Ed Virtual Series Conference. They, along with all their peers, put so much thought, research, and intention into their TED talks that it's great they'll be exposed to new ideas to share with the rest of our team."
To learn more about Mount Carmel School's extracurricular activities, visit the Mount Carmel School website, www.mountcarmelsaipan.com