TINIAN'S new senator, Karl King-Nabors, said, "Philosophical arguments that differentiate between a red or blue path [do] not exist here," referring to the nation's two parties.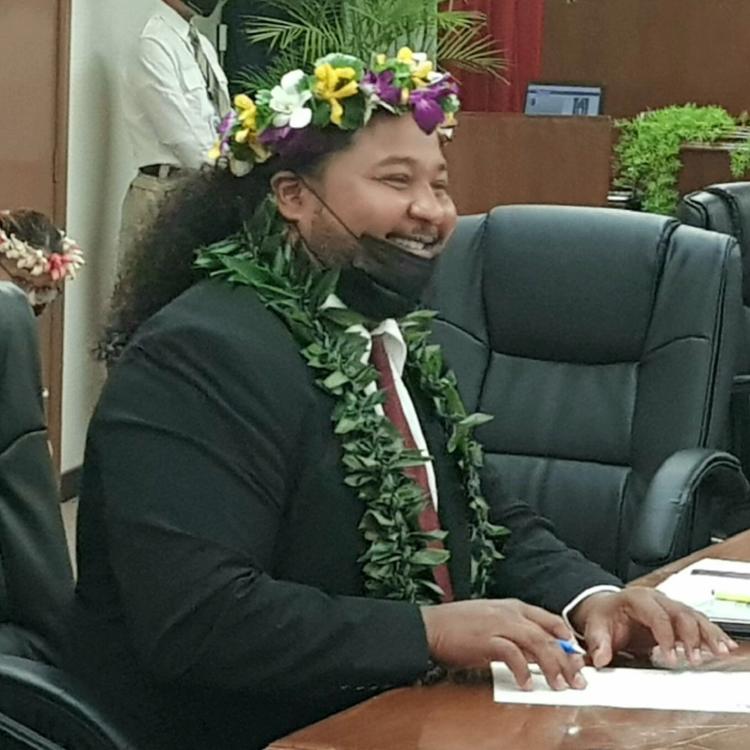 "We all want a strong, resilient, self-sustainable CNMI," the 38-year-old Republican lawmaker said in his inaugural address.
"We all want better opportunities for our families and ourselves, and I believe that if we focus on what's really at stake here, which is how do we as [a] government take care of our most basic obligations to our people, especially amid this shrinking economy, there is only one path moving forward, a path that requires all of us to work together, to compromise, and to be representatives of all the people despite our differences and our politics."
He said to build a stronger CNMI, there is a need to focus on growing "a sustainable economy that works to improve the lives of every citizen that calls the CNMI home…."
"As Yutu and, now, this global pandemic [have] taught us, we are strongest when we are together. We are one of the safest places in the nation right now because we came together as one community focused on the collective goal of caring and taking care of one another," he added.
"I want to make it clear today that if we focus on things like the impeachment and not policy debates about how we can grow our economy, then we're not focused on improving the lives of our people, and that's not what the people of Tinian elected me to do," he said.
In an economic downturn, he said, the people of Tinian and Rota suffer the most, not only because their options are limited in terms of job opportunities in the private sector, but because their cost of living is higher.
He said  the government has institutionalized a "one-size-fits-all" approach toward development "that has done nothing but impede the ability of Tinian and Rota to become self-sustainable."
He added, "The magnitude of this responsibility that comes with this position is not lost on me, and I pledge to always give the best of myself with the best of my abilities, focus on solutions that will result in assuring that our government will meet our most basic obligations to our people."
He said the "people of Tinian elected me to do a job. That job is to create opportunities by supporting policies that work to benefit not only Tinian but the CNMI as a whole, and that's what I'm here for. Nothing more, nothing less."
King-Nabors at the same time thanked the people of Tinian for the privilege to serve them in the 22nd Legislature, and he also expressed his gratitude to his family, friends, his campaign committee, the other elected leaders of the Commonwealth government, and the community.