THE Saipan Chamber of Commerce supports the proposal of Hyatt Regency Saipan for land lease extension.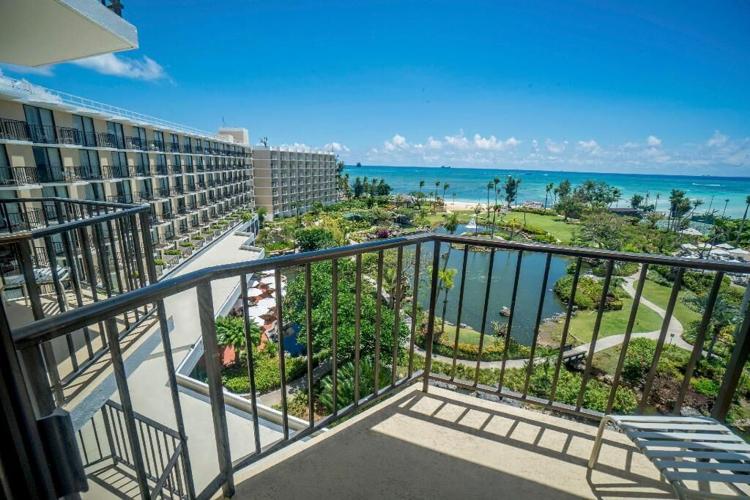 In her letter to Department of Public Lands Secretary Marianne Concepcion-Teregeyo on Dec. 24, 2020, chamber president Velma Palacios said, "SCC is concerned with the negative and rippling impact of losing another long-term investor in the CNMI should [Saipan] Portopia's lease expire without renewal."
Saipan Portopia Hotel Corp. owns and manages the local Hyatt.
Palacios said Hyatt, a world-renowned hotel brand, has a long-standing relationship with Portopia and trusts its owners to operate under the Hyatt brand name.
The brand, she said, attracts high-quality tourists to the island and encourages comparable quality businesses to invest in the CNMI.
"We need not only diversity in industry, but also diversity in investors when considering economic stability. The CNMI must continue to work alongside long-term investors, like Portopia, who have proven they exist on our island for more than just profit," Palacios said.
She also thanked DPL for having worked with the chamber and the Hotel Association of the Northern Marianas Islands in amending the regulations to address all upcoming matured leases.
She said the chamber has worked closely with HANMI over the last two years to ensure the renewal of these matured leases, "as we need these long-term investors who have a track record of contributing to the community to carry us over in a post-Yutu, post-Covid-19 economy."
Palacios said the chamber also recognizes and appreciates DPL's mission to promote cultural and economic growth for the benefit of the present and future generations of the Commonwealth.
"We hope that DPL and Portopia reach a lease agreement that is comparable to continue to benefit people of Northern Marianas descent. We truly believe the owners of Portopia will continue to align their operations, as they have in the past, with DPL's ultimate mission to benefit NMDs," Palacios said.
She noted that over the last three decades, Portopia/Hyatt "has provided job opportunities for our local workforce; operated the island's only travel loyalty point program to advance tourism; and through their annual Hyatt Golf Classic, among other events, raised hundreds of thousands of dollars for nonprofits in the CNMI. Portopia has a track record of weighing its business needs against our community needs. This has led to their investment in our local workforce, where currently 98% of all Hyatt employees are local, U.S.-qualified workers."
Palacios added, "Even now, amid a pandemic and without a confirmed lease renewal, Hyatt continues to operate at a loss to allow as many local workers [as possible] to stay employed and provide for their families. Very few business operators have had the same long-term impact as Portopia; the business continues to prove, not just claim, a commitment to our community."