THE Marianas Public Land Trust on Monday reported to the Legislature that a total of $48,491,986 was generated from public lands from 1983 to fiscal year 2019, but added that the Department of Public Lands still owes MPLT millions of dollars in undistributed funds.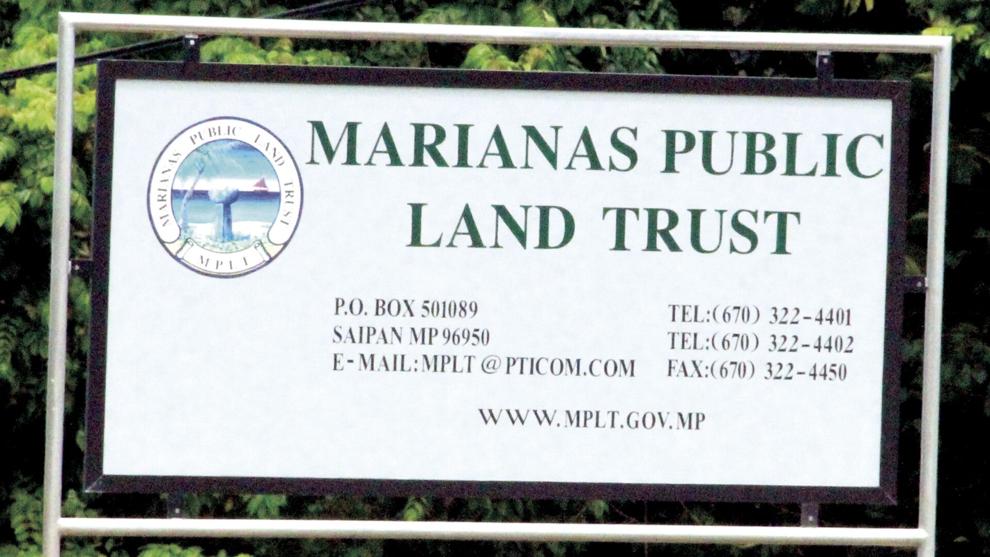 In their FY 2019 report, the trustees said MPLT "is of the opinion that the method used to compute the annual distributions does not comply with the provisions of the Constitution and additional monies are owed."
The first amount MPLT received from the then-MPLC was $5 million on July 19, 1983.
MPLT then received $100,000 in January 1984; $14 million in February 1984; $5.9 million in April 1984; $803,856 in August 1984; $500,000 in May 1991; $500,000 in December 1991; $1.2 million in September 2007; $3.5 million in August 2008; $1 million in November 2011; $307,109 in December 2013; $996,743 in June 2014; $5 million in December 2014; $800,334 in April 2016; $866,339 in February 2018; $1.5 million in September 2018; $3 million on May 3, 2019; $345,700 on May 6, 2019; $2.4 million on May 15, 2019; and $567,508 in August 2019 for a total of over $48.4 million.
However, MPLT said, "DPL has inappropriately 'reserved' their funds balance in order to avoid distributing the annual funds as required by the Constitution."
According to MPLT, an opinion from the attorney general dated April 8, 2013 stated: "DPL owes MPLT all revenue generated from public lands that is not appropriated to it pursuant to its annual budget. DPL also owes MPLT an accounting to verify that the proper sums are transferred. DPL must transfer these excess funds on [a] yearly basis."
An AG opinion dated Oct. 15, 2018 stated: "The question of this opinion is whether the Legislature may appropriate to DPL supplemental funding in excess of the original budget amount allocated to DPL for fiscal 2018. The answer is 'no' as all revenues generated from public lands less the operational expenses have to be transferred to MPLT. Any statute or regulation that would deprive MPLT of the revenue from public lands violates the Constitution."
The AG opinion further states: "DPL's practice of underspending its budget and understating of its estimated revenues has resulted in a growing fund balance. In six years, the funds balance has grown to $10,975,000 in FY 2017. DPL justifies maintaining this significant balance to fund future homestead development, subsequent year's approved budget and other matters to be funded in the future."
"Notwithstanding the DPL transfers that have been made to MPLT, more funding must be transferred as the funds in the DPL operations fund has grown substantially from the additional revenues collected in excess of estimates and underspending of amounts appropriated. DPL has no legal authority to retain excess revenue," the AG opinion added.
It said, "Supplemental appropriation to DPL may not be made from unobligated and unencumbered prior fiscal year balances. Those balances are public land funds that must be transferred to MPLT."
The trustees said based on these AG opinions, MPLT's receivables from DPL amounted to $6.3 million as of Sept. 30, 2018.
Since MPLT has not received any financial reporting from DPL for FY 2019, no receivable accrual has been made for that year, the trustees said.
Any additional funds for FY 2019 received from DPL as a result of an audit will be recognized in FY 2020, the trustees added.