THE Ohala Foundation, which aims to help and assist the most vulnerable in the community, intends to serve Rota and Saipan, too, foundation chairman and co-founder Phillip T. Mendiola-Long said.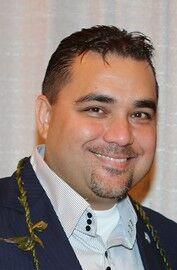 A resident of Tinian, Mendiola-Long said the organization plans to be on Rota in early April, and on Saipan by September.
"Ohala" is a Chamorro word that means, "to express a wish or hope."
Mendiola-Long said the foundation provides food to families that need it. "No minimum requirements, if you need help just come," he said, adding that the foundation has distributed over 1,000 food boxes since its inception in October 2020.
He said each food box contains seven days' worth of food supply.
On Tinian, moreover, the foundation has distributed about 7,000 meals already, he added.
He sees more demand for help "as there is less reluctance in accepting assistance when [people] are in need."
Mendiola-Long said the foundation is currently raising funds through its Ohala Clothing Closet. "We are taking donated clothes and we sell them very cheap, and then we use that revenue to pay for food."
He said the foundation is now creating a system for inter-island distribution of food boxes.
According to Mendiola-Long, initial funding for the foundation came from his family and private donations.
He said among the foundation's donors are Dyncorp International, Mobil Oil Marianas, Bank of Guam, Tektronix, I Love Saipan, and Hengua Group.
"We always welcome corporate sponsors," he added. "We also have a very strong social media presence, and donors can follow us on Facebook to see what we do."
The foundation hosted its eighth food distribution on Tinian on Feb. 19, 2021.
Interested donors can reach out to the foundation by visiting ohalafoundation.org or by calling 433-2664.