FOR many CNMI students who go abroad to further their education and seek "greener pastures," it can be a struggle to decide between returning home to the islands and contributing to the local economy, or remaining abroad to earn more income, but for Patsylynn J. Cepeda, the decision to return home after receiving her doctor of pharmacy degree from the University of Hawaii was a no-brainer.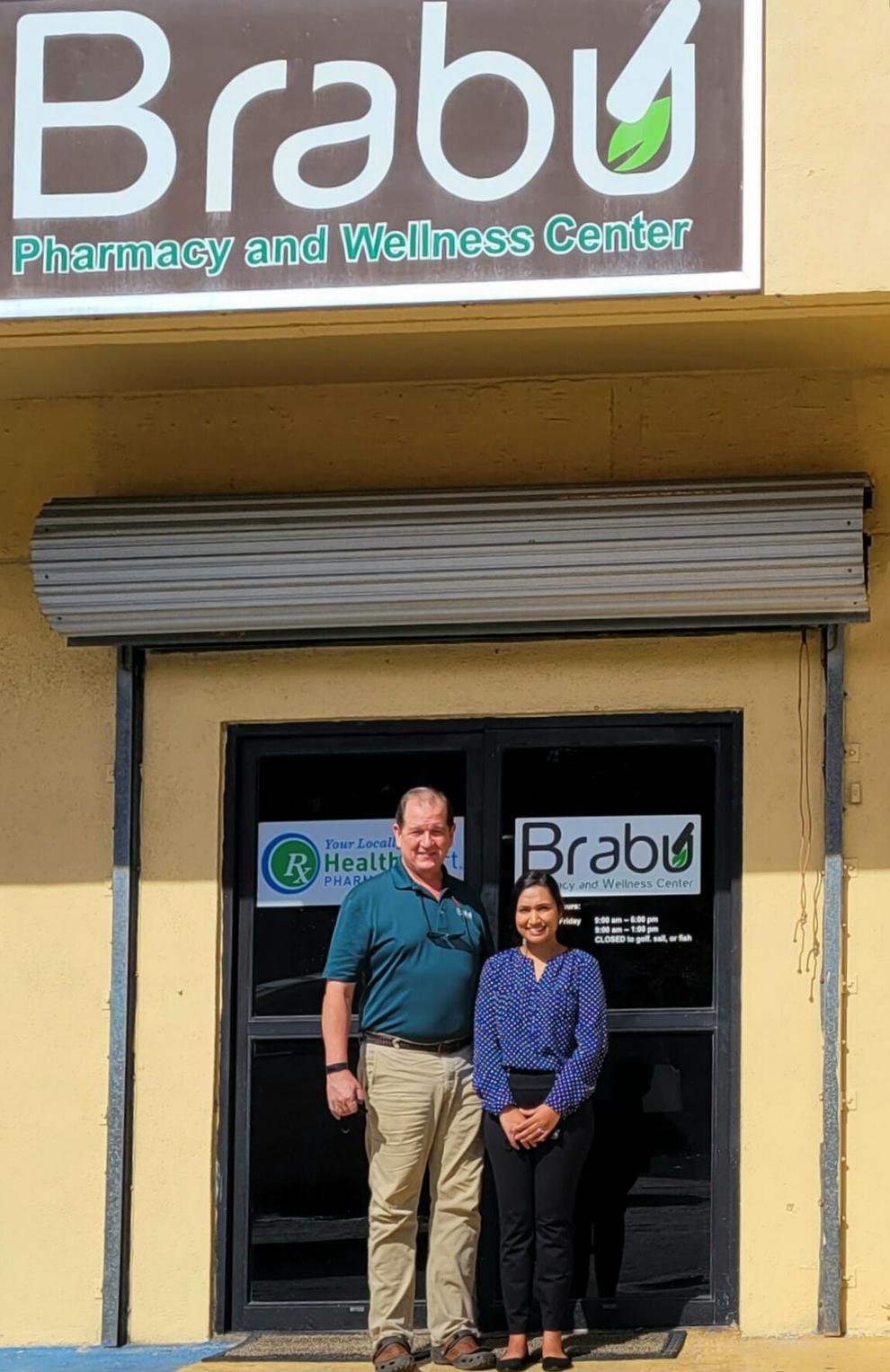 "I thought about staying abroad, but... it's always been part of my plan to come back home, just to help give back to the community, and I have all of my family here, so it just made sense to come back."
Cepeda's six-year-long journey was difficult, she said, but not impossible.
"I did two years on Guam in the pre-pharmacy program, and then four years at the University of Hawaii to get the doctor of pharmacy degree. It was tough. It was really hard, but not impossible, so it was good to just keep a strong grip [on] what [I] really wanted in the end. It's what kept me going," she said.
Prior to studying abroad, Cepeda worked at Brabu Pharmacy and Wellness Center as a certified pharmacy technician. While employed, she said she was in and out of school.
This week marks her first as a pharmacy graduate intern under the guidance of Brabu co-owners Ted Parker and Kathy Yuknavage.
"I just couldn't think of anywhere else to work. This place really sets a high standard.... I want to thank Ted and Kat and everyone here [at Brabu] for always being there for me since the beginning and for really pushing me to go with my goal," Cepeda said.
Brabu, which is the Chamorro word for "healthy," is an independently owned and operated pharmacy established in 2009 to provide professional health services to the island communities of Saipan, Tinian, and Rota.
Parker, who has worked in every pharmacy on island since just before the turn of the century, said when he and Yuknavage set out to establish Brabu, their entire goal was to hire from the local workforce and strongly encourage their staff to gain new skills and pursue higher education whether locally or abroad.
"We're absolutely thrilled. It has been our entire goal to get locals into school and to give them a place to come back to. I think that was missing for a long time, so that was the whole reason why we started everything that we started. We're very, very proud of Patsy, and we're very proud to have her back... She did have some rough beginnings and some challenges that she was able to overcome... We just wanted to give her the support that she needed. I'm just absolutely thrilled and just very, very proud that she finished and we're very happy that she came back home," he said.
To CNMI students who may be interested in pursuing a similar path, Cepeda, a former Kagman High School student, said, "If you have a passion for it, you should just do it; you should just keep going. Don't let anything stop you. Really, the only thing that can stop you is you. Pharmacy school is expensive, but if you're smart about it and look for the right resources, you'll be able to get through. It's difficult, but if you do have a passion for it, it shouldn't be too hard. Keep your head up, keep studying and you'll make it. If I can make it, you can make it."