KOROR (Island Times/Pacnews) — Palau President-elect Surangel Whipps Jr. wants to resume travel between Palau and Taiwan through a "sterile corridor."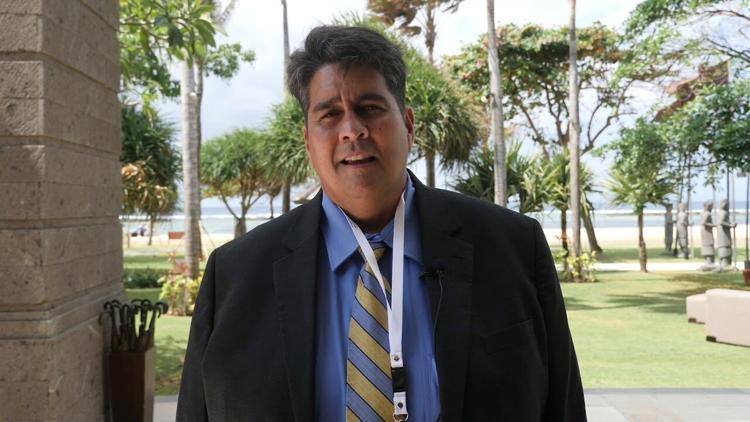 "We need to look at all the options to protect and to help our people," he said. "We are very appreciative of the U.S. government for prioritizing Palau with vaccinations. We are doing all we can to assist with logistical support so they can bring in as many vaccinations as possible, so our people can be vaccinated and feel safe. Nonetheless, the availability of the vaccine is a separate issue from securing travel between Palau and Taiwan."
His economic recovery subcommittee states that "Palau cannot maintain a wait-and-see approach and carry on with an unreliable and unsustainable travel system composed of intermittent and costly Palau chartered flights and…inconsistent quarantine and testing mandates and practices."
The "sterile corridor" concept, according to the subcommittee, means that Palau will only allow travelers to enter Palau from Taiwan if the traveler originated in Taiwan or has completed a 14-day quarantine in Taiwan and tested negative prior to departure to Palau.
The subcommittee said this is similar to the protocol used in the repatriation of people from Guam to Palau. 
Palau, which remains Covid-19-free, will be treated by Taiwan like a domestic destination, the subcommittee stated.
  All people travelling from Taiwan to Palau will be required under the "sterile corridor" plan to take a PCR test 72 hours prior to departure.
This will ensure a safe and secure means of travel between Palau and Taiwan, the subcommittee stated.  "The sterile corridor is taut and actually provide protection for travelers from Palau and Taiwan.  If established, it will provide a safe travel route, reduce associated time and costs and increase frequency of flights.  This will greatly benefit patients, essential travelers, students as well as encourage tourists originating from Taiwan,"  the subcommittee added.
For his part, Minister of Health Dr Emais Roberts recommended that Palau wait for the arrival of vaccines.
He said although Taiwan has been successful in containing Covid-19 and has not reported local transmission in over 200 days, it is not Covid-19-free, only Covid-19-safe. 
President-elect Whipps' economic recovery subcommittee state that the opening of a "sterile corridor" will "give hope to our tourism industry that has been in hiatus and the approximately 3,000 unemployed, many of them Palauans, who will no longer be receiving financial assistance by the end of January 2021."